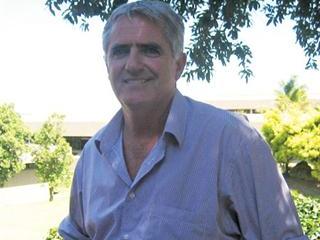 Shortly after your appointment as CEO, you said that you wanted to steer the PPECB so it added value to the industry. Could you elaborate on this statement and refer to initiatives you've launched since being appointed?
At the PPECB, we have to concentrate on areas that will make a meaningful difference to our customers. This means we have to focus on information, innovation and our basic mandate, which is to make sure that exporters comply with the minimum standards agreed to between our government and our customer countries' governments.
The PPECB is about to collaborate with a consortium of information service providers to provide accurate weekly shipped information to the fruit export sector. This will help exporters to identify suitable market opportunities and thereby improve their international competitiveness.
The PPECB has also recently authorised additional technology which will be given to its inspectors to streamline their administration and improve the reliability of data. We hope, in the short to medium term, to improve relationships with many of our customers and their industry organisations – these have been allowed to slip somewhat in the past few years.
It's important for the PPECB to go back to basics. In the present tough economic environment, and aligning with customer expectations, we are required not only to rethink the business we're in, but to rethink the way in which we do business.
What do you see as the greatest challenges to the export of agricultural products from South Africa?
High input costs due to production and logistics; congestion and escalating costs in the logistics chain; the volatility of our exchange rate against the major trading currencies; the congestion at South Africa's ports; and the reams of quality standards that producers have to adhere to.
Farmers are operating on very slender margins, and there's really no room for error. South African producers also have to compete on an uneven playing field due to subsidies paid to farmers in the United States and several European Union countries. Our farmers are not subsidised a single cent.
Importantly, producers who are exporting or considering exporting must know what they're capable of. An increasing number of producers are trying to deal directly with buyers in overseas markets and avoid using agents. For those who are big enough, have the economy of scale and can afford a dedicated marketing department, that's fine. But for the average producer, marketing a product overseas while also producing it can prove disastrous.
Most people simply don't have the necessary specialist skills. Producers should decide which market is better for them. While export markets may appear highly lucative to aspiring exporters, the local market could well be a better proposition. This is especially the case when the various risks are taken into account. Having said that, the African market offers interesting opportunities for both smallholder and commercial producers at the moment.

What is the export market from South Africa to Africa like? Is our country taking advantage of the opportunities posed by market growth in other African countries?
African countries such as Chad, Angola and Nigeria are definitely buying more South African fruit. Last year, no less than 25% of all locally produced apples were exported to the continent. Africa is a good market for us because in many cases it's less concerned about phytosanitary guidelines than other markets and it is therefore easier for local producers to comply with importing standards.
In addition, the African market is geographically closer than South Africa's other export markets. This is less punitive on produce in the cold chain. And of course, transport costs are lower and the carbon footprint is smaller. One logistical concern is piracy off both the east and west coasts of Africa, and this is reflected in the insurance premiums paid on the cargo.
But the African market is definitely growing due to higher oil prices, more disposable income, and growing middle classes who aspire to eating healthier products. At the moment, about 3% of South African exports are making their way into Africa via exporters, traders and South African supermarkets who are pioneering their way on the continent.

Many local fruit industries have noted that non-traditional markets are playing a bigger role in South African agricultural exports. Is there a trend away from traditional markets such as the UK and the EU to markets such as the Middle and Far East?
Where we used to export 80% of our fruit to Europe 10 years ago, it's now roughly 60%. Russia is our fastest growing market and South Africa is exporting close to 15% of all fresh fruit to Russia and the independent states. The Far East – China and Japan – is definitely an up-and-coming market, taking about 8% of our volumes, and South-East Asia (Singapore, Vietnam, Indonesia and Malaysia) accounts for 4% of exports.
Considering the current economic crisis in the Euro zone, it's fortuitous that South Africa has been diversifying its export market portfolio over the last five years. While Europe remains a very important market for South African products, it's vital for us not to become over-reliant on any one market.

With the proximity of the Far East and South-East Asia to Australia, is it wise for local exporters to focus on these markets? Should the focus not primarily be on the African market?
Australia produces similar fruit products to South Africa during the same season, but not on the same scale or variety as South African producers. Australia has a very strong local market, and the strength of the Australian dollar means that producers can fetch similar prices to overseas markets without the difficulties of exporting their products.
Anecdotal evidence suggests that countries in South-East Asia prefer to deal with reliable suppliers, because Australian suppliers can switch from the export to local market at very short notice. South African supplies are regarded as reasonably consistent in the East, and this is largely because South African producers are obliged to export their produce – our domestic market is simply not large enough to absorb all of it. About 50% of South African fruit is exported while nearly 100% of Australian fruit is consumed by their local market.

At a recent meeting of the Citrus Logistics Forum, it was pointed out that South African ports were very inefficient at dealing with citrus exports. What is your opinion on our ports, and can inefficiencies be addressed?
According to international studies, our ports are less efficient than some, and more costly than most, and users have started questioning their value for money. This has unleashed huge pressures on Transnet, which monopolises container terminal operations in our ports.

However, South Africa's unprecedented economic growth since democracy, coupled with the unexpected throughput of product in our ports, has understandably caused congestion. And with infrastructural upgrades comes further congestion. The port in Cape Town has already undergone a massive upgrade, and Durban port is now due for an upgrade. The fruit industry is expecting serious congestion at the Durban port this year.
As a result, much of the citrus that goes through Durban might well bypass this port in 2012. Port management across the country will need to be on red alert this year, as a problem in one port causes product to move to other ports, creating a domino effect.
Does South Africa have the infrastructure and potential to increase fruit exports over the next 10 years?
Additional fruit plantings are already in the ground and our ports, with all their improvements, have the capacity to cope with growth in the coming years. Export growth will be to Africa, Russia and the Far East. And with a bit of luck and help from Mother Nature, we can increase those export volumes – currently standing at about 2,5 million tons per annum – by 6% to 8% per annum.

Contact Stuart Symington on 021 930 1134 or email [email protected]