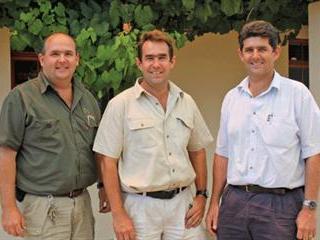 Breeding new cultivars remains one of the main drivers of development in many fruit categories, as plant breeders constantly strive to create better- performing cultivars to cater for changing consumer demands. Farmers look for improved cultivars that are more resistant to drought and diseases, produce higher yields and reduce labour costs. Consumers and retailers, on the other hand, are always on the lookout for fruit with better taste, richer colour, and longer shelf life.
One of the most eagerly welcomed new cultivars in the stone fruit category is African Delight, a sweet, flavourful plum with red skin and yellow flesh that was developed by the Agricultural Research Council (ARC) and marketed by its commercial arm, Culdevco (Pty) Ltd, in 2008.
Ultra-sweet
The African Delight plum is a good size and offers an excellent eating experience, with sugars at an unheard-of level for South African plums – between 16 brix and 20 brix. (Most commercially grown SA plum cultivars measure between 13 brix and 15 brix. The Flavorfall cultivar comes in at 17 brix.). Another advantage of African Delight is that it keeps well in storage, which means the marketing period can be manipulated.
According to Culdevco's general manager, Dr Leon von Mollendorff, who has been one of the driving forces behind African Delight, more than 700 000 trees – about 400ha – of the cultivar have already been planted, and it is expected to become South Africa's third-largest variety within five years. In 2010 about 4 500ha were planted to plums in the country.
Leon adds: "Last year, the second round of commercial exports of African Delight took place and it has been enthusiastically greeted in the market because of its very high sugars. "African Delight is a mid- to late-season plum that ripens at about the same time as the purple to black Angeleno plum. It has a firm structure and a relatively slow metabolism during ripening, giving it outstanding cold storage potential."
According to Leon, the cultivar is very fertile and starts producing fruit from its second year, but he warns that this is not necessarily beneficial for tree development. During the first three years, vegetative growth should be favoured above fruit production. He notes that African Delight is a self-pollinator, but some growers have recorded a weaker-than-expected fruit set. "In such cases, cross- pollinators can be planted. We recommend that farmers plant Pioneer in warm areas and Harry Pickstone in cooler areas at a ratio of 1:10," he says.
Production Notes
In 2008, when the cultivar was first introduced, fruit farmer Anthony Dicey, who farms with his brothers Peter and Nicholas on their family farm La Plaisante in Wolseley, Western Cape, planted about 2,5ha to African Delight to extend their product range. "Some of the reasons why this is such an appealing cultivar for farmers is that it has a relatively low chilling requirement and the tree is very fertile, bearing fruit on shoots and spurs. And one of its greatest advantages from a marketing perspective is the high sugars," says Anthony.
They chose to plant Pioneer as a cross- pollinator, but Anthony observed that in the Wolseley area its flowering time corresponds better with Angeleno. "We used Marianna rootstock and planted the trees 1,5m apart in rows spaced 3,5m apart," he explains. "There is a drip-irrigation system in the orchard, but I think a micro-irrigation system would probably be more beneficial because the fruit is very susceptible to heat and sun damage. This type of irrigation would help create a suitable micro-climate in the orchard, especially when cooling is required during a heatwave."
Anthony and his brothers apply 70mm water/ha/week. They are members of the Dwars River irrigation scheme. Wood chip mulch in the orchards maintains moisture and improves soil condition. They established the trees with vineyard-type trellises that encourage the development of one strong central leader. The trellis has four horizontal wires for side branches, but these will be increased to eight in due course.
Sunburn and shrivelling
During the 2010/2011 season, about 7% of African Delight fruit for export was rejected during inspection in South Africa. According to Leon, two reasons were sunburn and shrivelling, thought to be caused by the fruit losing moisture. "We now know that the cultivar is very sensitive to shrivelling and sun damage, and advise farmers to take special precautions to keep this to a minimum.
"Insufficient leaf coverage due to high fruit loads and the trellising system were probably two reasons why the incidence of sunburn and shrivelling was so high. With trellising, many farmers chose to bend the frame branches downwards, fastening them to horizontal wires of the trellis. "Another reason for sunburn and shrivelling was premature, severe summer pruning. A pruning and trellising system that encourages better foliage coverage is likely to ensure less sun damage and shrivelling," he says.
His advice is to time summer pruning carefully and seek guidance from technical representatives on when to prune in the various growing regions."Insufficient irrigation during heatwaves may aggravate sunburn, so ensure that irrigation systems are optimally designed and adequate irrigation is applied during hot periods," says Leon.
"Fruit production in the second foliage year should preferably be avoided to encourage maximum shoot growth. In general, excessively high fruit loads should be avoided because this can negatively affect fruit size and also increase sun damage on fruit."
After harvesting
Leon advises producers and exporters to manage the cold chain carefully and pack fruit in perforated bags shortly after harvesting. Fruit should not be left to stand in crates for long periods. "The relative humidity in most cooling rooms decreases when a large number of crates are stored in them. A reduction in the humidity causes moisture to be extracted from the fruit and this can increase the incidence of shrivelling," he explains.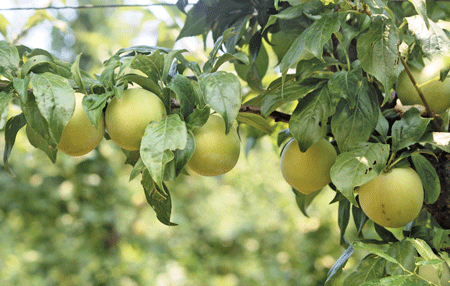 Fruit marketing
During the 2010/2011 harvest season, about 144 000 5,25kg cartons of African Delight (which has been trademarked) were exported to the UK, European Union and the Middle and Far East. The cultivar was in great demand in all these countries, says Leon. "Currently, premium rates are paid for African Delight, but up until last season, relatively low volumes of the fruit were exported and therefore there is still uncertainty about whether the prices can be maintained with the expected increased volumes of the cultivar in the near future," he says.
It is estimated that about 230 000 cartons will be available for export in 2011/12. South Africa's total exports of plums in 2011/2012 are expected to be 9,2 million 5,25kg cartons. Up until the end of the 2010/2011 marketing season, Capespan and Colors Fruit had exclusive marketing rights to export African Delight, but from the current 2011/2012 season, all prospective exporters of this cultivar have to apply in writing annually to obtain an export licence (see contact details below).
Future of plums
According to Anthony, while it's expected that fruit exports will shift to Asian markets, including the Middle and Far East, the traditional European market remains the most important for plums. This is especially the case with the UK, which is a large buyer of this fruit. "When it comes to marketing plums, it's very important for farmers to establish a link with a supermarket marketing programme," he adds.
"Walk the road with an exporter who has access to an established supermarket programme. And before you decide which cultivars to plant, have a good idea of who you are growing them for. In other words, know who or where your market is and plant accordingly."
To obtain an application form to export African Delight, contact Burger van Dyk of SAPO at [email protected]
Contact Dr Leon von Mollendorff on 021 870 2900 or email [email protected]
Contact Anthony Dicey at [email protected] ?FW