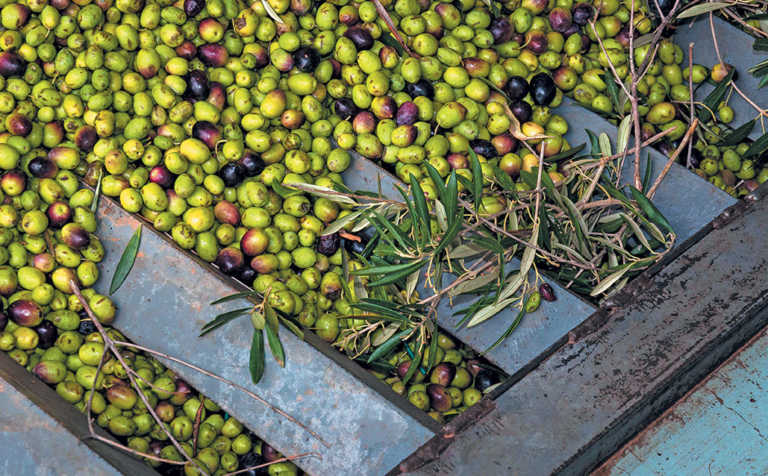 Capetonians Sean and René White wanted to farm, but they had no idea which commodity to choose.
"Sean was raised on a farm, but had an engineering business," says René. "We used to drive around on Sundays looking at farms, but didn't know what we'd farm. Then we saw land along the Breede River advertised in Farmer's Weekly.
We both enjoy fishing, so we drove out to Malgas in a storm to have a look."
The land was an ostrich farm with the Breede River running along the outer boundary of the property, and the couple decided to buy it in 2004, still not knowing what they wanted to plant.
"On a business trip to Australia, Sean became interested in olive farming, and by the time he returned home the bug had bitten," René recalls.
Thorough research
The Whites proceeded to have the soil analysed and conducted impact studies to determine how much of the land could be cultivated.
"The farm had plenty of potential," says Sean.
"The soils on the hillsides are good for grapes and we have old river terraces where the soil is stony, sandy and well aerated, which is good for olives."
The couple visited olive farms in Israel, Italy, Spain, the US, Argentina and Australia, but settled on the production methods used in Australia.
According to Sean, Australian olive farmers experience serious problems with labour and have therefore become highly efficient and learnt not to waste anything.
"So we work closely with olive farmers in Australia and now use the same technology [they use] – they share their knowledge freely."
Setting up the business
Greenleaf's first olive trees were planted in 2006, with 20ha of the 982ha farm planted to Frantoio, Leccino and Coratina olives. About 550ha of the farm consists of arable land.
Today, 320ha is planted to olives, at a spacing of 6m x 3m or 540 trees/ha. Some rows are as long as 1,7km. The Whites recently bought a second 900ha farm with 160ha of arable land.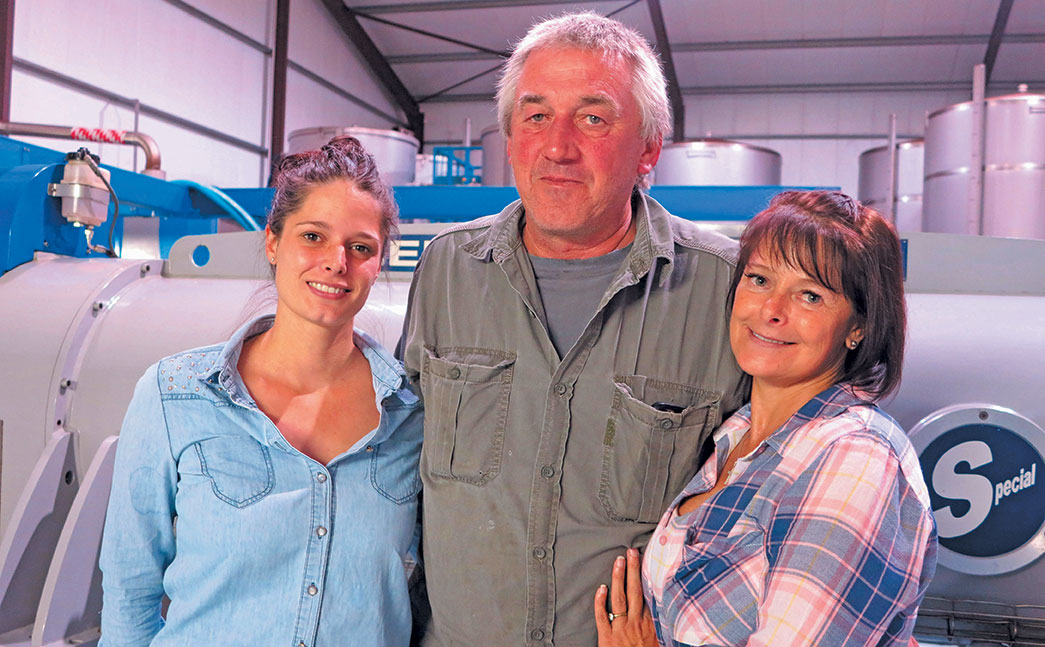 "We're preparing the land on this farm for cultivation," says René. "It will be high-density farming here and our trees will be a smaller variety planted much closer together at 4m x 1,5m or 1 600 trees/ha.
This also means closer hedging, using a smaller harvester – a bit larger than a grape harvester – and faster production because we need [a higher] yield of oil now."
René vividly remembers their first production cycle, which consisted of 240ℓ of extra virgin olive oil that she bottled herself before personally promoting it in nearby Knysna.
Greenleaf olive oil can now be found in large supermarket chains such as Pick n Pay, Spar and Checkers under the business's own label, while the oil is also used in these supermarkets' house brands. Demand is currently outstripping supply, according to René.
The enterprise's last olive harvest yielded 558 000ℓ of olive oil from 180 000 trees.
Carefully chosen varieties
Eight varieties of olive trees are planted, with each chosen for the distinct characteristics that its fruit brings to the oil. The varieties are Leccino, Frantoio, Koroneiki, Picual, Arbequina, Arbesona, Hojiblanca and Coratina.
"We started with a blend of Frantoio, Leccino and Coratina, which has a pungent 'Tuscan' flavour with an aroma of green grass. It's excellent for salads but overpowers food if you use it in cooking. This bothered me because people needed to first acquire a taste [for olive oil]. I believed we had to have a softer-tasting blend, so we went on to create this."
The Whites' daughters, Tina and Kelly, started blending the oil from different varieties and came up with a "soft, 'characterful' blend". They called it Greenleaf, and this ended up as the name of the company too.
Prompt processing
The couple's other daughter, Taryn Corbitt, joined the company six years ago and is in charge of olive oil production.
"The secret to good quality olive oil is to get the olives processed as fast as possible – and, of course, to eliminate disease. Being close to the sea, we watch out carefully for mould. Within two hours of picking, the olives are pressed.
This year's oil will be excellent as we picked at prime time," she says.
The oil is then transported by bulk tanker to Cape Town to be bottled, labelled and distributed. "We have only 11 full-time staff members because we harvest and prune mechanically," explains Sean.
"The reason for this is the high cost of labour. We also need to get the fruit in quickly and press the olives immediately to maintain quality, and mechanical picking is much faster."
Picking by hand would require 300 to 400 pickers working for four months.
"With our two harvesters, we need just 36 people to do the harvesting and processing. This year, we harvested in just 60 days, working 24/7 in three shifts a day, and were finished when many other farmers were only starting to harvest."
From the start, the Whites prepared the orchards for mechanical harvesting by 'training' the trees to accommodate the implements.
"People thought we were crazy for choosing these cultivars and planting and pruning our trees to grow tall. But it was all tailored to mechanical harvesting and based on the Australian model of farming olives on huge farms of up to 7 000ha," René says.
Greenleaf was also the first olive farm to import the Leda Colossus harvester manufactured in Australia, and the Whites have just acquired a second. Sean customised the first Colossus harvester by raising it to move over the tree tops easily, enabling it to pick the olives from above.
Alternate bearing
As olives are alternate bearing, Sean is conducting experiments to manipulate the trees into an even-bearing cycle. Last year, he undertook a trial in which he pruned only one side of a tree to observe the difference in production on the two sides.
"We're still learning a lot about this, though," he admits, adding that the business has been "a lot of work". "We do things as we have funds available because we try to do most of it with our own resources."
The greatest challenge was acquiring plant material of a suitable quality and the right cultivar when the business started out.
He eventually imported 80 000 rooted cuttings from Australia, all suitable for olive oil. Greenleaf then established its own nursery.
"We now use the underfloor heating that the previous farmer used to keep ostrich chicks warm, to propagate our olives."
Staying competitive
"I can safely say that Greenleaf is the top-selling local olive oil in the country. This is what I had in mind from the outset," Sean says.
"Quite simply, economies of scale and mechanisation help us stay competitive in terms of price. We're big enough to mechanise and we're in it for the long haul. Plus we started off with competitive prices and have maintained these."
Sean says the current market for olive oil in South Africa is not yet "cut-throat" due to strong demand. South Africans consume five million litres of olive oil every year, but the country produces only two million litres.
He explains that the company's success is most likely due to "having a clear vision, good research and planning, and choosing the [production] method that was right for us. We planted and pruned [so that we could introduce] harvesters five years down the line.
Actually, what probably helped us most is that we knew nothing at all in the beginning!"
Phone Sean White on 082 329 8865, email [email protected], or visit greenleafoliveco.co.za.