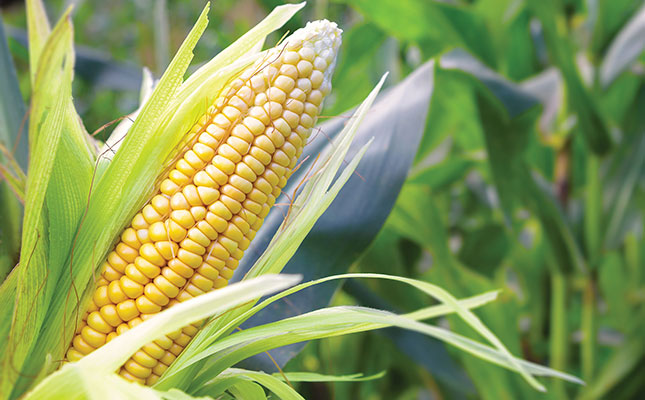 Introducing Amicor® Insect Control from agricultural sciences company FMC, an insecticide powered by the active ingredient Rynaxypyr, which targets pests of maize, soya bean and sorghum.
This breakthrough technology controls economically important Lepidoptera species, and the formulation offers convenient options for application with rapid action, high insecticidal power, long-lasting control, and excellent safety for crops and non-target organisms.
How does Amicor® Insect Control work?
Insect pests such as African bollworm (Helicoverpa armigera), fall armyworm (Spodoptera frugiperda) and maize stalk borer (Busseola fusca), which also affects sorghum, can cause severe damage to staple food crops. The problem is that common pesticides don't always control these pests effectively. That's where Amicor comes in.
Amicor has a unique action that activates insects' ryanodine receptors. This activation stimulates the release and depletion of calcium from the internal storage sites of the insects' muscles, leading to weakened muscle regulation, paralysis, and the eventual death of the pests.
Inhibition of insect movement and cessation of feeding occurs almost immediately, followed by the death of the insects a few days later. This is why live insects may be found when farmers inspect crops after application, but since they cannot eat, they no longer pose a risk to the crop.
Added benefits
Amicor® Insect Control has good rainfastness when exposed to both rainfall and sprinkler irrigation, and the product's expected long-lasting activity is not adversely affected by irrigation. The product can be used in integrated pest management programmes, and is essential for insect resistance management.
Thanks to the selective action of Amicor® on insects' ryanodine receptors, it has a minimal effect on non-target organism, including mammals, fish, birds, and beneficial insects.
In addition, the application of Amicor® usually doesn't lead to an outbreak of spider mites, as is often the case when pyrethroids or other non-selective insecticides are applied.
Amicor® therefore contributes to maintaining the ecological balance between this secondary pest and its natural enemies.
Amicor® works well when targeting the early egg-laying or early larval stages. On maize, for example, larger larvae that are already deep in the beard or have already migrated into the heads will not be controlled. Producers are advised to inspect their crops on a regular basis, and to consult a reputable crop adviser if necessary.
About FMC
As a world leader in the agrochemicals sector, FMC develops synthetic and biological products that are better for the planet. The company makes major investments in research and development to develop new technologies aimed exclusively at the chemical and biological protection of crops.
For more details on FMC's products and services, email Bright Breytenbach, FMC's commercial lead for Eastern and Southern Africa, at [email protected]; or Ben Schoonwinkel, marketing manager for Eastern and Southern Africa, at [email protected]. Visit ag.fmc.com/za/en.
AMICOR® insect control contains chloranthraniliprole (anthranilic diamide) (Rynaxypyr®), Reg. Nr. L10722 Act no. 36 of 1947, caution, and is the registered trademark of FMC Corporation or its affiliates.