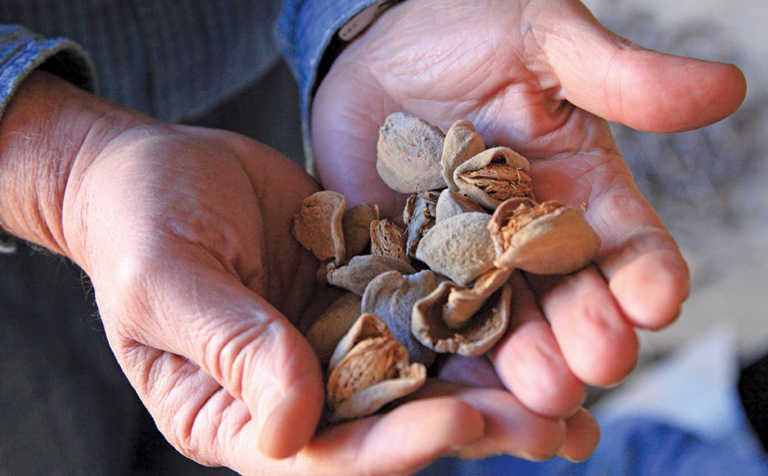 After more than three decades of refining production on its farm near Montagu in the Western Cape, the largest almond producer in the country is taking production to the next level.
Amanteco Almonds has partnered with various growers, such as Olyfberg Vrugte, which includes the Van Loveren Group and Prof Mohammad Karaan, as well as an international exporter, to establish an almond-processing facility near Robertson in the Breede River Valley, which opened in November 2018.
READ Cracking into the almond business
The facility will trade under the name Amandel Afrika. The goal is to increase almond production along the R62, all the way from Robertson to Oudtshoorn, and in the Olifants River region.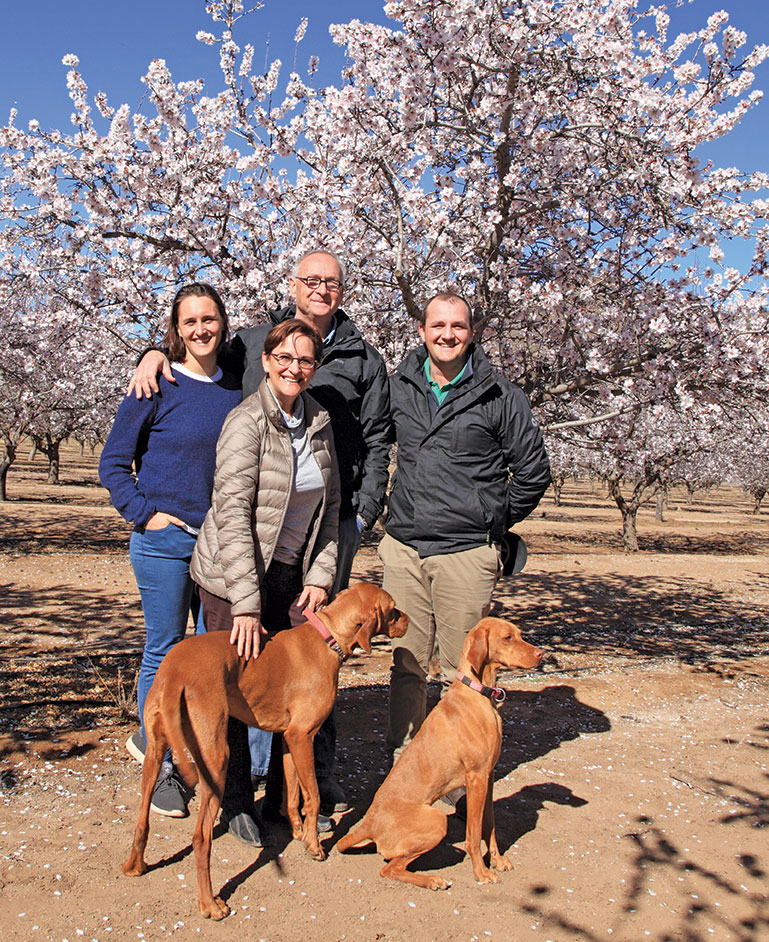 "In addition to our own 130ha, we've signed offtake agreements with nine farmers, who have so far planted 210ha and intend expanding their production by another 250ha over the coming year," says Stephan le Roux, farm manager of Amanteco.
"We've also partnered with a long-time family friend, William James Bussell of Bussell Boerdery, to establish a new almond farm in Robertson where we've planted 70ha to almonds. These trees will be producing their first harvest this year. The processing facility is situated on this land."
Steady global growth
The timing for the initiative is ideal, according to Stephan. Global almond consumption has increased from 927 000t in 2007 to 1,3 million tons in 2018, and is expected to increase by about 2,8% annually to 1,7 million tons a year within the next few years.
Growing demand has resulted in carry-over stock from California, which accounts for more than 80% of global supply, decreasing for the past three years despite production increases.
In South Africa, 3 000t of almonds have to be imported annually to supply local demand, which has been growing by about 5% over the past five years.
While it will take seven to eight years for South African growers to produce enough almonds to meet local demand, the Le Rouxs' ultimate vision is for the country to rule the high-end export market.
"South Africa now produces about 250t of almonds annually. We might not be able to outcompete California on volume but our production costs are lower, allowing us to better manage the processing side. The result is that 90% to 93% of our almonds fall in the Extra Number 1 grade category, in comparison with 80% to 85% of the US crop," says Stephan.
Alternative crop
Almonds represent a means of diversification for farmers in the Breede River Valley, Klein Karoo and Olifants River Valley, who are looking for ways to break out of the cost-price squeeze and market volatility associated with wine grape and canned fruit production.
"Almond prices are relatively stable because of the maturity of the market. Price differences between markets are also small and transparent as prices are derived from Californian prices. The farm-gate price is now around R85/ kg, making it a far more lucrative crop than wine grapes," explains Stephan.
READ Drone technology maximises macadamia production
At about R120 000/ha, the establishment cost of almonds is relatively cheap in comparison with other crops, but Stephan's father, Hans, warns that farmers should look at the entire production cost and plan carefully to ensure a viable operation.
"To be commercially viable, you need at least 40ha under production; the breakeven point depends on your production conditions, yield, and the cost of your harvesting equipment.
"It doesn't make financial sense to plant only 10ha of almonds, unless you're surrounded by other almond farmers who are willing to share equipment."
To lower costs, Amandel Afrika intends establishing a contract harvesting company in the Breede River area to accommodate farmers during their first few years of production.
The Le Rouxs initially harvested almonds onto nets with mechanical shakers, after which the crop was dried. They have since switched to the Californian method, where trees are shaken with a machine that can harvest up to five trees a minute.
A second machine then sweeps the almonds into a row, where they dry for up to a fortnight.
"By doing this, we cut out unnecessary risks and costs involved in the drying of almonds mechanically," says Stephan.
The processing facility that they have used until now has the capacity to process almond kernels at a rate of 500kg/h. Hans imported it 20 years ago for R5 million. The Robertson facility will have a kernel-processing capacity of 2 500kg/h and costs about R60 million.
Many years' experience
Stephan's grandfather, Rino Brochetto, planted almonds on the family farm, Addersfontein, near Montagu in the 1980s. This was part of a Safari Dried Fruits drive to boost almond production in South Africa.
"Most farmers got rid of the trees after only a few years, but we endured," recalls Stephan, adding that the poor state of the 50km dirt road connecting their farm to the outside world hampers the production of fruit, which gets bruised in transit.
Rino and Hans performed various trials to turn almond production into a viable income generator.
"My grandfather only had access to an almond production manual from California when he started, which didn't help much because of the huge difference between Californian production conditions and ours," says Stephan.
A major reason that almond production did not live up to expectations was that farmers used the wrong combination of varieties, rootstocks and growing practices.
"Until about 2010, most almond varieties were grafted onto Kakamas rootstocks due to limited rootstock availability," explains Stephan.
"Kakamas, however, has low vigour and a higher cold requirement than the majority of almond varieties, resulting in the tree being out of synch with the rootstock. Farmers initially also experienced a lot of trouble with fruit set due to wrong cultivar selection."
Improved varieties and rootstocks have helped address these challenges.
"We help farmers access the right genetic material by making block bookings. Ordering higher volumes enables the farmers to be more demanding in terms of the plant material they're looking for," says Stephan.
Production
Another early problem was that many farmers mistakenly treated almonds as if they were an extensive crop, merely planting the trees and leaving them on their own with hardly any inputs. Almonds, however have very high nutrition and water requirements.
In fact, the crop's water requirement is about a quarter higher than that of wine grapes.
"We farm in harmony with nature as far as possible and make use of humates and effective micro-organisms applied via irrigation to boost soil health, but synthetic fertilisers are required to ensure the trees have access to enough macro- and microelements for optimal production," says Stephan.
READ Quality and efficiency drive commercial lettuce production
Farmers initially fertilised the crop as they would have done peach or apricot trees, but later learned they were under-fertilising young trees by almost a third. Since then, they have started pushing trees during the first three years after planting to get them into production earlier.
With the help of agricultural consultants Rian Briedenhann and Blasie Franken, they have refined a soil feeding programme based on the developmental phases of the trees to ensure they supply the right volumes of nutrients at the right time.
Leaf analysis protocols have also been developed to identify nutritional deficiencies so that corrections can be made proactively.
A big leap that Hans made was to stop pruning the trees in the same fasion as peach or apricot trees.
"I noticed that some Californian farmers stop pruning them once they start producing almonds," he recalls. "We did the same, with great results. We prune the young trees into an open chalice shape with three to four leader branches per tree during the first two years after being planted. Thereafter the trees basically maintain their own shape."
Hans also started using much higher plant densities than the Californians in an attempt to increase production per hectare.
"Because of their good soils and favourable climatic conditions, the Californians can get high yields with a row spacing of 7m x 7m or 7m x 6m. We've had to reduce our spacing to 6m x 3m or 6m x 4m, depending on soil quality, to increase our production per hectare, which over the years has increased from 2t/ ha to 3,5t/ha, thanks to good production practices," he says.
Experiments are being carried out together with JC Erasmus, who farms near Robertson, on ultra-high-density planting, with trees being trellised and planted at a row spacing of just 3,5m x 1,2m.
"This establishes 2 380 trees/ ha, in comparison with our 417 trees/ ha. It's still too early to evaluate the success of these plantings. The Californians were shocked even by my father's medium-density planting!" says Stephan.
Email Stephan le Roux at [email protected].