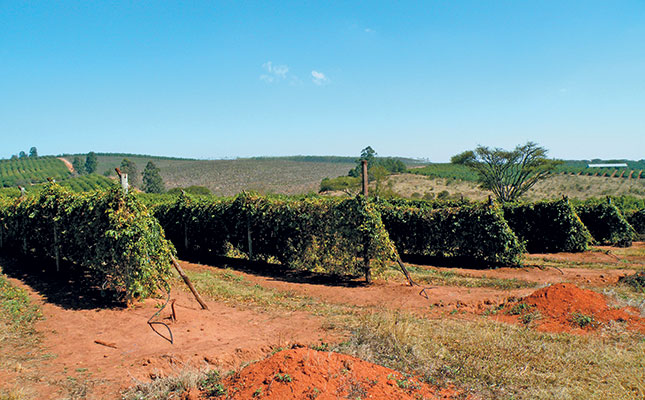 When Kosie Eloff decided that he wanted to farm he did not have the luxury of having inherited land or taking over an existing farming business. He and his two brothers, Frits and Hannes, bought a neglected and overgrown farm between Morebeng (formerly Soekmekaar) and Makhado (formerly Louis Trichardt) in Limpopo.
READ An easy guide to growing granadillas
"There wasn't even a farmhouse or packhouse on this land, so we had to start from scratch," Kosie recalls.
That was 25 years ago. Today the business is a successful commercial venture called Agrivet – a partnership between the Eloff family, Westfalia Fruit (the main shareholder), and the Badirammoho Trust.
The Eloffs formed the trust for 80 of their farmworkers in 2002, who now own 17% of Agrivet.
Kosie's son, Manie, farms with him, and Kosie's wife, Liza, is also involved in the daily running of the business.
The farm has 10ha planted to granadillas, 10ha to guavas and 200ha to avocados. The granadillas are sold as fresh fruit on the national fresh produce markets, used in juice production and for tinned pulp.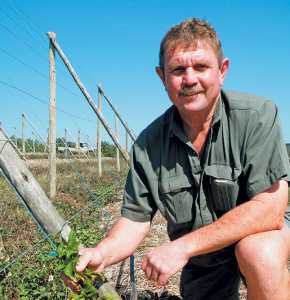 High-maintenance crop
"Granadillas cannot be farmed as a sideline crop," he says, adding that they are an excellent cash crop as they bear fruit all year round, which improves cash flow. However, granadillas are a high-maintenance crop that requires significant capital outlay to establish and produce.
"We're blessed that the farm has the perfect mild weather for granadillas. This makes it possible to harvest throughout the year. Our vines flower all year round except in June and July when temperatures are lower," Kosie says.
Granadillas do not perform well in regions that get frost or are particularly humid and hot, as this makes the plants more susceptible to disease. The plants mature quickly and fruit can be harvested within eight months of planting.
Trellising & set-up costs
Granadillas are vine plants and require trellis structures strong enough to carry the weight of mature vines.
"The trellising will be your biggest expense when starting out. Budget about R100 000/ ha for set-up costs, which includes soil preparation and plant material," advises Kosie.
He cautions against using cheap materials to construct the trellis structures.
"If you cut corners, it could lead to the entire structure collapsing and the crop being damaged."
READ Alternative vineyard trellising doubles yields in Robertson
He uses treated wooden poles to keep termites away and galavanised wire to prevent rust. He also purchases only high-quality young plants, despite their higher cost, as it is important to start out with healthy and disease-free plants.
The granadilla vines and tendrils are trained to attach to the trellis framework. When the plants are newly established, Kosie regularly walks around the 'vineyard' attaching longer vines to the wire to encourage upward growth.
Beehives should also be factored into start-up costs, says Kosie, as fruit development is dependent on flower pollination. He has 500 beehives on the farm and hires more when necessary.
Pruning & spacing
Kosie points out that pruning is necessary to stimulate new growth and fruit development. Pests and diseases are less likely to affect the crop if the inner parts of the plants receive enough light and air. Thinning out the vines enables pest control sprays to reach all parts of the plant.
The amount of pruning required depends on the plant spacing. If planting is too dense, regular pruning will be necessary.
"I'd advise against dense planting because pruning is labour- intensive and this pushes up production costs. For this reason, we prune very little," he says.
To prune densely-cultivated granadillas would require eight people per hectare. However, if the plants are too far apart, yield per hecatre is reduced.
"The closer the plants [are to each other], the greater the yield – it's critical to get the balance right. We once made the mistake of planting too densely and then had to prune continually," he recalls.
Their newer structures were designed to accommodate spacing of 1m between plants.
"We prefer to plant a little further apart because then we need only one to two people per hectare for pruning."
Fighting pests & diseases
Pest and disease control as well as fertilising are the greatest expenses in Kosie's operation.
"Granadillas have a very high disease burden and because of its intensive cropping pattern, it also has a high fertiliser requirement," he says.