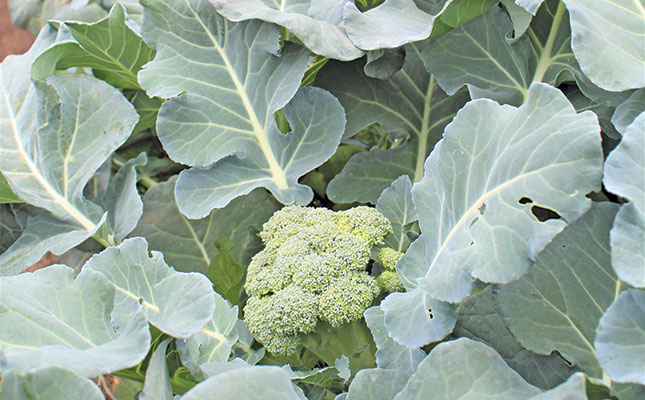 When President Cyril Ramaphosa announced South Africa's lockdown restrictions in March 2020, Teresa Theron suggested to her family that they start a vegetable patch, as their trips to the supermarket would be limited.
Theron's plot on the outskirts of Mbombela, Mpumalanga, has seen its fair share of farming activity over the years, with Theron referring to herself as an 'Old MacDonald' farmer.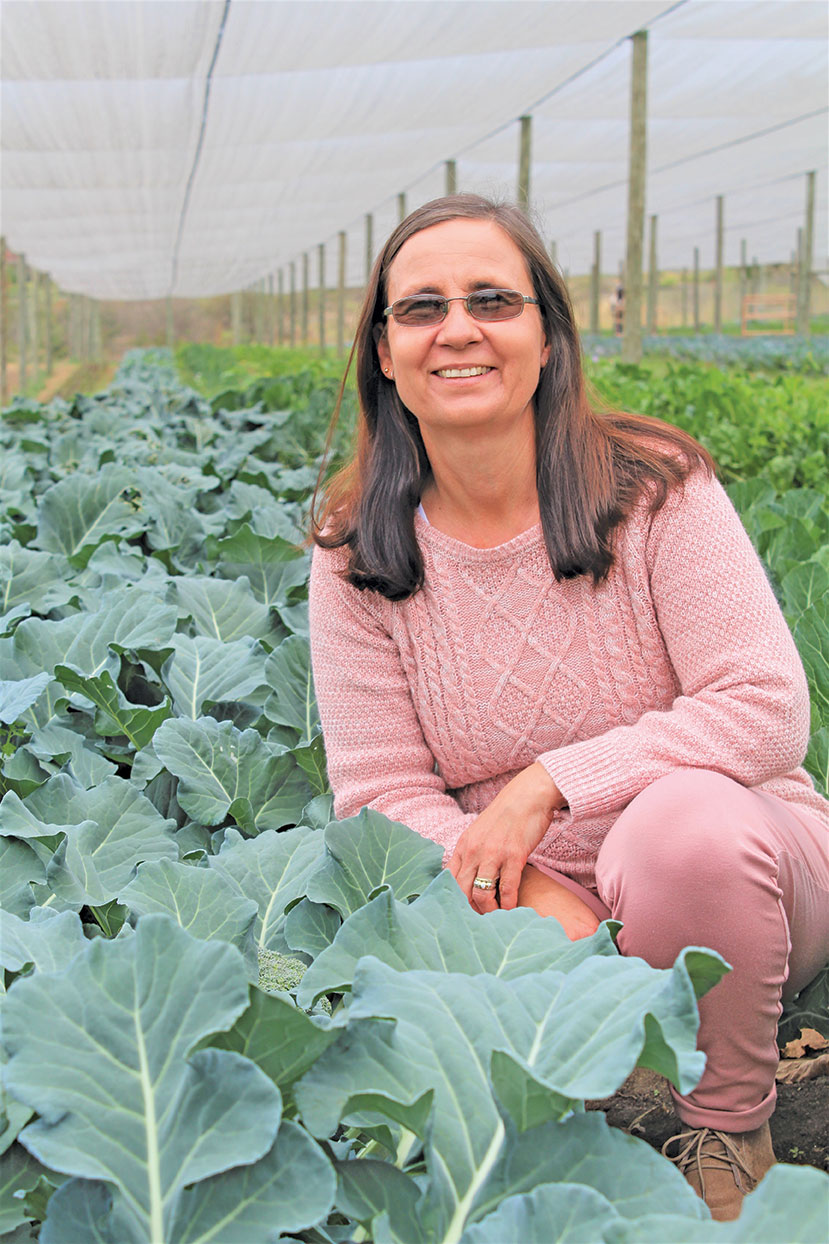 She and her father farmed Meatmaster sheep on the land, and she collected a wide variety of pets, including ostriches, alpacas and pigeons. Last year, however, her father died suddenly and the sheep were sold.
"My husband told me I needed something to keep myself busy to get over the shock of losing my father," recalls Theron. "So I decided to use the vacant land to plant vegetables, but it never got off the ground.
"When the lockdown started, my daughters, Nicole and Jacqueline, came back from university and we decided to get the vegetable project properly underway. We already had the nets, and we all pitched in.
"We thought we'd plant a mix of vegetables for ourselves and the surrounding community, but soon realised we had hopelessly too much. It was started simply as a fun project, but now it's turned into a business, under the name Uni-Theron Trading."
Production
The Therons started by discing the land. After that, each family member took turns to push the rotovator on the lands.
"It's the most amazing tool and so easy to handle," says Theron. "You just walk up and down the field and the rotovator makes the beds, grinding up any big clods left behind from the disc."
She jokes that the entire family got a workout. "To plant the seedlings we had to squat in all kinds of positions until we couldn't squat or stand up anymore."
After the soil preparation, fertiliser was added to the soil at a ratio of 4:3:4 of nitrogen (N), phosphorus (P) and potassium (K). This was based on the results of a soil analysis.
Theron's husband, Pieter, then used his expertise as an electrician to install the irrigation system and a timer, allowing for a different schedule for each row of vegetables.
Good-quality seed
The seedlings are planted 30cm apart in an X pattern in the row. Theron obtains her long-stemmed broccoli seeds from Sakata and sends them to a local nursery to germinate.
Approximately 3 000 broccoli seedlings are planted in each row every two weeks to allow for continuous production. Twenty rows are planted on 1,5ha to various vegetables, including broccoli, beans, cabbage, cauliflower, chillies and green peppers.
Using good-quality seed is important, says Theron, as the plant has to be able to withstand pests.
"Higher-quality seed is more expensive, but in the long run it's better because we don't have to use so much pesticide. This makes the broccoli more acceptable to the market as well.
"I think many farmers fail by not doing their research and farming with inferior inputs. I did a lot of research before we started. Besides googling everything, I phoned other farmers to find out what kinds of inputs should be used and how such and such a crop should be managed. We learnt a lot from other people's mistakes."
Theron and her team apply 1:0:1 NPK to the broccoli every three weeks as a booster, and also spray a liquid fertiliser, Rappid K, onto the crop as a foliar feed. The broccoli is irrigated once a day via dripper irrigation. The 15mm dripper lines supply 3ℓ/ hour, so each plant receives 3ℓ of water per day.
The irrigation water on the farm is of good quality, but they have added an improvement.
"The water is first pumped into a dam where we keep koi fish. It then passes through a biofilter before going through the irrigation system.
"In this way, the plants benefit from the fish's waste, which is highly nutritious."
According to Theron, pests have not presented any real problem.
"We don't spray preventatively for anything and there are no major pests or issues that we have to watch out for."
Nonetheless, she adds that they learnt "a hard lesson" when they started: a plague of armoured bush crickets (Acanthoplus discoidalis) arrived out of the blue.
"It wiped out our entire harvest and then left. We'd walked through the field on the Sunday morning, so decided to skip the afternoon check-up, thinking nothing would have changed since the morning. The next day, when we went in, we got a nasty surprise. We learnt that you can't miss a day when supervising the crops; problems can arise within hours."
Ideal conditions
The Lowveld's generally warm climate is ideal for broccoli production and the crop flourishes even better under shade nets.
Theron uses 40% grey shade netting as this keeps the soil temperature more constant and generally warmer.
"When we get a cold snap or a cold wind, it negatively affects the broccoli. We can see the difference between the broccoli planted around the edges and those planted in the middle.
"The temperatures have been very volatile the last while. One moment, everything looks good and healthy, then a hot wind comes through and suddenly the broccoli florets start flowering and you end up with a beautiful yellow bouquet! It looks lovely in a vase in the house but it can't be sold or eaten. Fluctuating temperatures are certainly the biggest challenge in production."
Broccoli can be planted throughout the year, but cultivars need to be chosen to match the climate. Theron says that because the vegetable is a fast grower, they need to keep an eye on the crop to get the harvesting timing right.
"The average period to harvest is about four weeks from the time the seedlings are planted," she says.
"I love watching them grow; the greatest pleasure is when the broccoli plant opens up and there's a tiny vegetable inside that starts growing! But if you leave them too long they start flowering."
Once the harvest has been done, the soil is treated again with fertiliser and the rotovator sent down the rows.
Theron says that so far they have not had to rotate lands and there are no problems with the soil.
High demand
The Therons carry out their own harvesting, packing and distribution. They make up 500g packs of broccoli and sell about 2 000 of these a month to supermarkets or directly to the public.
When Theron first realised that her vegetable patch was producing far more than she or her neighbours could eat, she approached a local supermarket to sell her produce.
"They were very impressed with what I had and put in an order for 100 packs of each of my vegetables once a week. Then it became 100 twice a week and other supermarkets added their orders as well.
"Private sales also played a big role in our success. My sister, Wendy, advertised our produce on one of the Facebook groups where farmers advertise their goods directly to the public and word spread like wildfire!
"People came to the farm to see how everything was grown and went home with boxes of vegetables.
"We also had people who put weekly veggie boxes together buying from us. And we donate a lot of produce to food groups that provide food for those who've lost their jobs.
"This is what brings me the greatest joy: to help out and see the joy on other people's faces when they get fresh, quality produce."
Theron is planning on expanding production.
"We have another piece of land we can put under netting, so we'll have another hectare to cultivate," she says.
"The demand from supermarkets is really big in this area because they mostly have to source from Gauteng and transport costs and product costs are higher. So for them, it's ideal to have a supply on their doorstep."
Email Teresa Theron at [email protected].