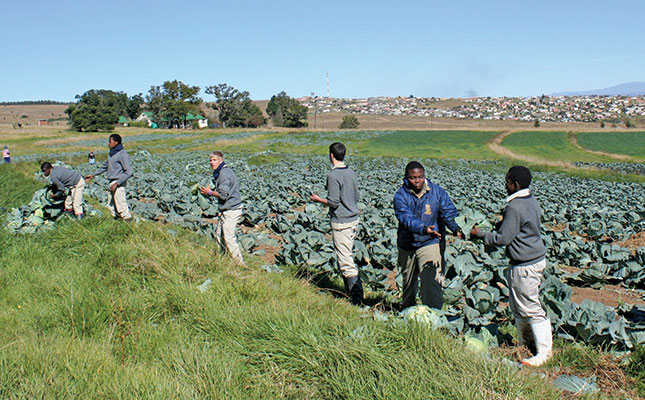 Farmer behaviour has been studied since the 1920s and by now psychologists know that the answers to questions such as, 'What motivates a farmer?' are more complex than most people think. Different personality types have different needs and aspirations.
READ The seven habits of highly effective farmers
In the same way that not everyone has the mental make-up to be a dentist or accountant, not everyone can become a successful farmer – no matter how much training that person receives.
Whether you make it as a farmer will depend not only on the type of farming enterprise you choose, but your character and personality type. Dairy farming, for example, is completely different to fruit farming or dryland cropping and all demand different skills and, perhaps more importantly, mindsets.
Types of farmer behaviour
How you rate as a farmer depends on how much you rely on your farming income, your personality, how you see things, how you react to events and conditions – and very importantly, how you and your family cope with rural life.
One study identified four main categories of motivation driving farmers: a desire for economic advantage and a fear of economic need; a hope of reward and fear of failure; a feeling of accomplishment and a fear of a lack of recognition; and a need to remain busy.
Farmer behaviour types
Dr Chris Garforth of the University of Reading, UK, has identified five distinct ' farmer behaviour types ':
Family orientation: Farmers in this category are sensitive to environmental issues. Stewardship, working alongside family and passing on a viable business to the next generation take priority over other factors. In Garforth's study, farmers in this group tended to be content with the prevailing institutional and communal outlook on farming. They did not feel neglected or marginalised.
Business/entrepreneur: These farmers view farming strictly as a business, are professional, and score high on quality of achievement, expansion, investment, debt avoidance and staff management. However, the farmers Garforth spoke to also felt that they had been marginalised despite doing a worthwhile job in the community. This led to dissatisfaction with the state of affairs in the industry.
Enthusiast/hobbyist: These farmers' main occupation and source of income is something other than farming. They score high on diversification and low on profit and financial aspects. High scores on quality of life and leisure suggest they are more concerned about reducing workload and spending time with family and friends away from the farm. 
Lifestyler: These farmers score high on family standard of life, suggesting that they are farming to increase family income to maintain their standard of living. However, Garforth found that they also try to balance high income with reduced workload and more time with family and friends. They are acutely aware of the uncertainty associated with farming and need for security and investment as well as staff management, but show a low level of job satisfaction. A high score for marginalisation suggests that they feel let down by the government and society at large. 
Independent/small farmer: These farmers also score high on family standard of living, but are less concerned about quality of life and leisure than about job satisfaction and being independent. The members of this group were rather indifferent to profit and financial aspects. Interestingly, they did not feel marginalised.
Look before you leap
Although similar studies in South Africa might deliver slightly different results, these categories and their descriptions would ring true for many people. Would-be farmers should carefully consider where they fit in before venturing into farming.
Above all, they should steer away from being unrealistic in their expectations – both of themselves and of farming as a career.