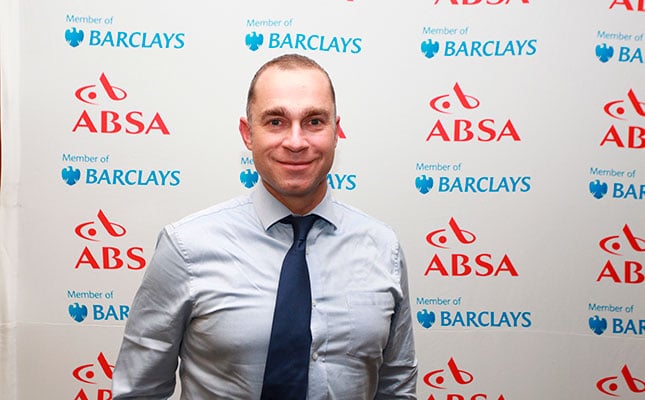 What are the greatest challenges facing South African agriculture at the moment?
At Agri SA, we look at issues from a practical point of view. Practically, the drought in the North West, eastern Free State and KwaZulu-Natal is one of our biggest current challenges. Climate and the effects of El Niño will be an important factor in the future of our sector. We are grappling with many policy challenges – land reform, labour costs, diesel rebates, local and international markets, to name only a few. Crime on farms and the safety of farmers, farm workers and their assets are at the forefront of our concerns. The future of the agricultural sector and the needs of farmers are at the heart of all our strategies.
And the political challenges?
There is a great deal of uncertainty around the issues of land caps and private property rights. We need policy certainty to enable us to work towards sustainable solutions. A line needs to be drawn in the sand somewhere on unresolved land claims, and on the government's priorities regarding transformation of farmland. Policy and politics sometimes get in the way of sector growth – we need to be scientific and practical about transforming agriculture.
The only way that we can grow the sector and create more jobs is with investment, but international investors are looking at us circumspectly. We have to grow the sector and pull everybody along with us.
Is Agri SA positioned to respond to these challenges?
We are. We have the right networks and there's a realisation at Agri SA of the need for transformation on all fronts. I think farmers also realise there's a need for transformation. But transformation has to be economically viable and sustainable, otherwise it will erode the income and economic base of South Africa.
Given that the GDP growth rate is less than 2% while inflation is 5% to 6%, we're not making progress in creating employment opportunities and economic growth. If one adds food price escalations and rural poverty, this lack of progress doesn't bode well for our future as an economy. We believe that agriculture is one of the industries that can grow significantly, given future market development and our positioning in South Africa.
Given the current political situation, should farmers still invest in farms?
From an economic perspective, if one looks at [predictions of] future demand for food, then agriculture is a business one would want to be in. There will always be demand for agricultural products. Population growth projections tell us that the demand for food is multiplying. While there is uncertainty in South African agriculture, there is equal uncertainty in many of the world's other economies. For example, there are issues concerning oil-producing countries and the oil price, and Greece's relations with the eurozone, to name just two.
Visiting the World Farmers' Organisation (WFO) headquarters, recently, I saw that, internationally, people view our economy differently to how we do. South Africa and Africa are seen as the solution to the future of the world's food security challenges. Large multinationals are investing in Africa and creating networks and platforms for growth. So, to repeat: you cannot grow and prosper unless you invest first.
Is the sector reacting with enough urgency to transformation?
Sustainability should be at the core of transforming the sector. If not, we will have food security problems. Through the land reform process, we've learned many lessons. Communal property structures have mostly been problematic, with internal struggles, financial mismanagement, individuals who do not adhere to planting and harvesting schedules, and difficulties with disease control, amongst others.
Training and development within the sector needs to be addressed with urgency to enhance sustainable transformation. To make it work, we need to have the best developing farmer working the best land.
What other critical issues are you currently looking at?
Agri SA is focused on disaster management, water and soil quality, tax, legislation and many other issues that the general public is possibly not aware of. We serve on various policy committees and carry out research on these topics. Our approach is to add deeper insight based on sound research. I have a profound concern with the murder of farmers and their workers, the people who feed the country. It is a symptom of the violence in South Africa.
If you look at food security in the rest of Africa and the world, and what we pay for agricultural produce, we have an obligation to particularly protect and nurture our farming community. We at Agri SA are at the coal face of these issues. If farmers wonder whether someone is looking after their interests – they can rest assured we are.
What issue do you find most crucial to the industry?
It is critical that we grow agriculture on an inclusive basis and draw more international investment into the sector. It is critical, too, to balance food security and transformation. We cannot have load shedding in food production – Jannie de Villiers from Grain SA refers to it as "food shedding" because it has bigger implications than we can imagine. Israel, with far fewer natural resources than we do, is a leader in research and development in many agriculture-related fields. It has a large agricultural export sector and exports its intellectual property across the world.
We need to 'untie' agriculture's hands to make it a strategic [national] priority. Can you imagine if the state gave R5 billion to enhance growth in the sector? We'd be able to involve commercial farmers and create more jobs than is currently possible. Bureaucracy and economic growth are mutually exclusive. It is the free market that grows an economy, and it is the same with agriculture. Agriculture lies at the heart of our prosperity in South Africa. It contributes about 2,4% directly to the economy, but 15% to 20% indirectly.
And what if you fail in your mandate?
We simply cannot fail. If agriculture fails, the economy will fold – and I'm not sure everyone understands this. Therefore, as the representative of the agricultural sector, we will continue to make as many plans as we can and to implement these.

Is the agricultural sector working together?
Agri SA represents the majority of agricultural stakeholders through our various provincial and commodity organisations. We're committed to cooperation and working on a global, pan-African and South African level to ensure we create momentum.
Phone Omri van Zyl on 012 643 3400 or email [email protected].
This article was originally published in the 14 August 2015 issue of Farmer's Weekly.