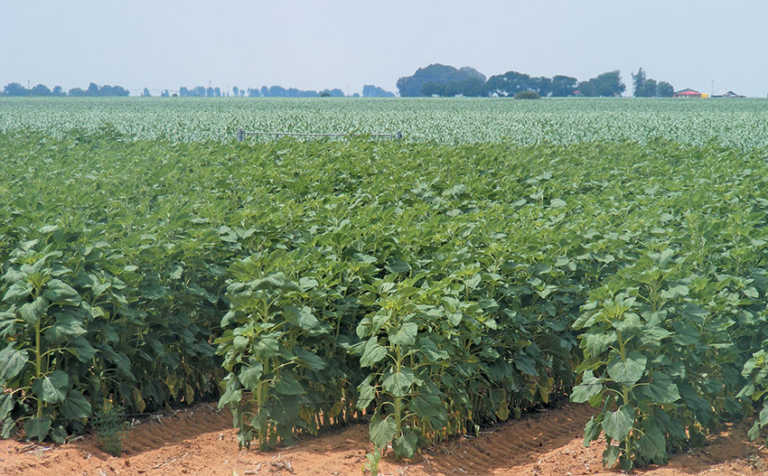 Why do you think SA grain producers lack skill in marketing their products?
It's more a case of a lack of confidence. Marketing in agriculture is not easy, as you are working with a product that is a commodity, so market forces will always play a role. This means that one side of the value chain has many sellers, and the other side has only a few buyers.
The most important thing to remember is that agriculture is reliant on weather, which can change the risk very quickly. One should also keep in mind that up until 1995, the grain market was regulated, and farmers could focus solely on production, not marketing.
READ Lowveld fish farming: an indisputable investment
The advent of a free market system meant that they had to deal with both aspects.
Newer farmers, who had not been in the industry before free market principles were implemented, tend to cope better with marketing in a free market system. They are schooled to market their produce using current systems.
How can producers mitigate the effects of the expected 2017 maize surplus?
The current marketing mechanism is the financial instrument market, where producers can sell their commodities in the future. Thus a producer can sell the commodity in December for delivery in July the following year. This allows producers to fix a price using various methods available on the South African Futures Exchange (Safex).
Nevertheless, there is risk involved. Should a producer not deliver the fixed amount, he will be obliged either to pay a penalty or buy the commodity from somewhere else and deliver it to cover the shortfall.
What are the marketing mechanisms available to local producers, and how do they work?
Futures are prices for commodities that will be delivered in the future. For example, in April, farmers can already see and use the prices for July. They can then use this information to 'lock in' prices and protect themselves against possible price decreases.
This means that they have the choice to take a position on the financial market that is the opposite of their position in terms of the physical maize supply. This allows them to earn income the moment that prices decrease. For example, for every rand lost on the physical market, they can gain another on the futures market.
As I said earlier, if a producer cannot deliver the same quantity, he has to buy in or pay a penalty.
An alternative is to take an option on a position. This is like insurance, as the farmer pays a premium. If the price does not prove favourable, he can claim; if the price ends up favourable, he loses only the premium.
Farmers have access to two types of options: the 'put' option, which grants the right to sell grain, and the 'call' option, which grants the right to buy grain on Safex.
Cash flow is important in both cases because the producer must be able to pay the premiums if they are not financed as part of production.
In my opinion, it's advisable for farmers to always buy options ('go long') and not sell.
Currently the grains tradeable on Safex are maize, wheat, sunflower, soya beans and sorghum. The futures months are December, March, May, July, and September.
What do commodity organisations such as Grain SA do to support producers with their marketing?
Grain SA's main purpose is to provide farmers with information to make good marketing decisions. We also ensure that the market has sufficient information to ensure fair trade.
Grain SA's website contains a large amount of information, including parity prices, economic information, production data, trade information, supply and demand data, and input costs data, among others, to assist with marketing decisions.
READ Maize production: Managing critical plant growth stages
Grain SA provides daily market reports to explain the market drivers on the day, as well as more general, but related information in the monthly SA Grain magazine.
The organisation also offers training specifically aimed at trading on Safex. One of the main functions of the private sector is to facilitate the supply chain on a fair, competitive basis according to free market principles. The private sector also has a duty to provide information to assist producers to trade according to free market principles.
The finance sector's responsibility is to make financing available specifically for marketing purposes
Many producers have suffered losses due to poor marketing decisions, especially when entering into contracts to supply specific volumes of maize at specific times. What is your advice to farmers in the regard?
It's important to understand that there is no generic market plan. Each producer's financial status and farming operation is different. Marketing commodities is all about managing risk, so each producer must draw up a detailed marketing plan that will assist him/her to make the best decisions for managing risk.
In order to have a proper marketing plan, it's important to keep accurate records of production costs and the historic trends of the farm.
The golden rule is that the farmer must remain the decision-maker and retain authority throughout the entire process. In layman's terms, if a farmer feels that profits can be made, that profit should be protected with a hedge.
A healthy cash flow will allow a farmer to take advantage of good marketing opportunities.
Can a farmer's failure to market produce efficiently have long-term effects on his operation? And if so, what are these?
Marketing is crucial because it determines the value of grain as a commodity. Inefficient marketing will, in the long run, erode the long-term sustainability and profitability of any grain production concern.
Proper marketing plans are essential. Farmers should make sure that they at least cover production costs with limited production risks. They should also ensure a good relationship with financiers as they need to manage risk.
Information is key: farmers should obtain reliable information daily. No farmer can afford to base important decisions on rumours.
Again, most importantly, a farmer should retain authority over the entire marketing decision-making process.
Phone Dr Dirk Strydom on 0860 047 246, or email him at [email protected].