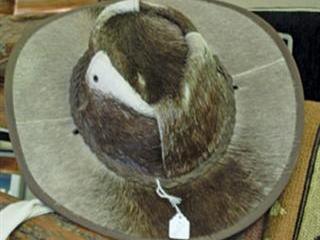 Making money from farming can be difficult, and farmers may sometimes need to explore other sources of income. One of these is making and selling arts and crafts. But this is not simply a matter of setting up a stall along a national road. "Producing and selling craft products is complex and specialised," says Craig Carbutt, outreach officer with the Cape Craft and Design Institute (CCDI). "Unfortunately, people think very small, not realising there's a global market out there."
He adds that there is a huge variety of products and these are targeted at many different markets – "from high-end expensive products to mass-produced goods made from a variety of materials". "Certainly, some products are delightful, but need greater market access," says Craig. "It's important to encourage producers in what they are doing. They just need to be discovered."
The CCDI, which was set up by the Western Cape provincial government and the Cape Pensinsula University of Technology, runs workshops to improve the skills of crafters. At the institute's AMTS FabLab, one of only six in SA, crafters can receive help to produce a prototype of almost any imaginable product. The facility has design software linked to manufacturing technology such as a laser and cutter and small milling machines.
Contact Craig Carbutt on 021 461 1488, or [email protected] or visit www.ccdi.org.za.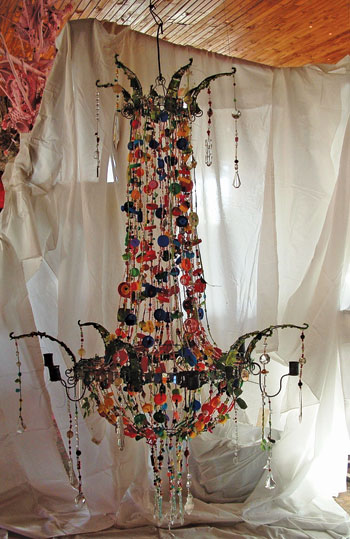 An 'arts and crafts' chandelier similar to one sold to US first lady Michelle Obama for R15 000. If you cannot sell your goods locally, consider exporting them.
Business Tips
Solly Levy, an advisor who has worked in the arts and crafts market throughout Africa, explains that any effort to establish an arts and crafts industry should be based on business principles. "Social issues come second to marketability, skills, type of product and appropriate pricing," he says.
"Everything about the effort should be sustainable – from the tourist volumes, supply of raw materials and equipment to ongoing training." It's crucial, he stresses, to select the best crafters, the best products and the best place to sell them.
"The market is getting more sophisticated and no one wants to buy trash, although recycled stuff is in," continues Solly.
"One could consider toys or décor made from locally grown natural products such as seed pods, or make something different from, for example, rusted wire." Solly cautions that even the experts can be wrong about what will sell best. A tall, well crafted wood carving of a giraffe might be more popular than a small, poorly made item that can fit neatly into a tourist's suitcase. He also points out that the local market accounts for 60% of arts and crafts sold.
Contact Solly Levy at 082 214 9916, or [email protected].