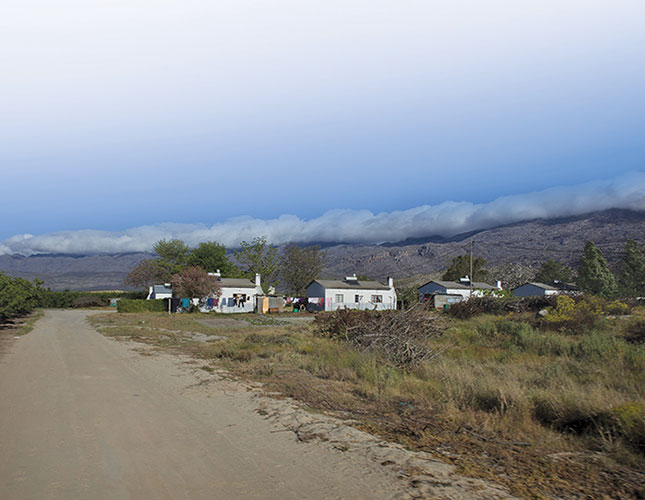 How did you gain your knowledge of labour tenant claims in South Africa?
I've been representing farmers and other landowners since 1994. When the initial tenancy applications were sent out to landowners in 2001 in terms of Section 17 of the Land Reform (Labour Tenants Act, No. 3 of 1996), our firm handled over 1 500 claims.
We've negotiated hundreds of settlements in regard to the Extension of Security of Tenure Act and the Labour Tenants Act. We've worked with the Department of Rural Development and Land Reform (DRDLR) on solutions to disputes since 2001. These include land claims and labour tenancy applications. We've also concluded settlements for landowners with occupiers and/or labour tenants.
Could you please define labour tenancy?
A labour tenant is a second-generation person who provides labour on a farm in consideration for the right to live on that farm and use a portion on it. Section 1 of the Land Reform (Labour Tenants) Act gives the following definition of a labour tenant:
"(a) A person who is residing or has the right to reside on a farm.
(b) A person who has or has had the right to use cropping or grazing land on the farm, referred to in (a), or another farm of the owner, and in consideration of such right provides or has provided labour to the owner or lessee.
(c) A person whose parent or grandparent resided or resides on a farm and had the use of cropping or grazing land on such farm or another of the owner, and in consideration of such right provided or provides labour to the owner or lessee of such or such other farm. This includes a person who has been appointed a successor to a labour tenant in accordance with the provisions of Section 3, (4) and (5), but excluding a farm worker."

What is the history of labour tenancy in South Africa?
Labour tenancy arose out of landowners who, up to the 1930s, allowed people to live on their farms, requiring them to work in return for the right to reside there. They were given a portion of the farm for grazing and growing crops. In return, they provided labour for the landowner for six months for little or no payment.
In the 1970s, as full-time employment in other industries became more plentiful in the urban areas, residents were attracted to the cities for a year-round wage. Many farmers began to lose their labourers, so offered full-time paid employment in a a bid to retain them. Most farm residents opted to become full-time employees. In doing so, they gave up most of their rights to the land they were living on. They received a smaller area to crop and were limited in the number of livestock they could graze.
The Land Reform (Labour Tenants) Act stipulates that for an applicant to qualify as a tenant, he or she must have been a labour tenant on 2 June 1995.

What does the Tenants Act aim to achieve?
The prelude to the Land Reform (Labour Tenants) Act (No. 3 of 1996) states that the aims of the act are as follows:
"To provide for security of tenure of labour tenants and those occupying or using land as a result of their association with labour tenants;
"To provide for the acquisition of land and rights in land by labour tenants;
"To provide for matters connected therewith;
"Whereas the present institution of labour tenancy is the result of racially discriminatory laws and practices which have led to the systematic breach of human rights and denial of access to land;
"Whereas it is desirable to ensure the adequate protection of labour tenants, who are persons who were disadvantaged by unfair discrimination, in order to promote their full and equal enjoyment of human rights and freedoms;
"Whereas it is desirable to institute measures to assist labour tenants to obtain security of tenure and ownership of land;
"And whereas it is desirable to ensure that labour tenants are not further prejudiced…"
In a nutshell, the aim is to provide security of tenure for tenants. They may be awarded a portion of land comparable to that which they occupied as tenants on 2 June.
What are the rights of bona fide tenants?
They have the right not to be evicted from the land they use, and to continue exercising the same rights that they held previously. They can also exercise their cultural traditions, and have the right to apply for an award of land.
How did they go about lodging claims?
They did so with the DRDLR or with the help of organisations such as the Association for Rural Advancement (AFRA). The deadline for lodging claims was 31 March 2001.
What rights does a landowner have regarding tenants?
The landowner has the right:
To oppose the applications on the grounds that the applicants do not qualify as tenants in terms of the Act;
To impose reasonable rules that allow for the efficient running of the farm and help to ensure security;
To apply to court to have bona fide tenants relocated to an alternative site on the farm, provided the land currently occupied by the tenants needs to be used;
To apply for eviction if tenants commit material breaches of the rules or law.
How are SA landowners made aware that their property is subject to claims?
The DRDLR has to serve these applications on the affected landowners forthwith. The department is currently re-serving notices to affected landowners in terms of sections 16 and 17 of the Labour Tenants Act. This is because the department is subject to a court order instructing it to re-serve all notices and re-process claims as part of being required to implement the Act properly.
A landowner who receives a notice is required to respond in writing to the DRDLR within 30 days, to either admit or deny that the applicants are or were tenants.
What steps can landowners take if they think that they are being subjected to invalid labour tenant claims?
Where a landowner denies that the applicants are or were tenants, he or she is required to provide reasons for this. By failure to do so, the landowner will be deemed to have accepted that the applicants are or were tenants.
In addition, the DRDLR will require that the landowner provide the following documents (if available) in terms of Section 17(2)(d):
The names and addresses of the holders of all unregistered rights in the land in question, with a copy of any document on which such rights are obtained; or, if they are not contained in any document, full particulars thereof;
Any information in respect of the land in question and the rights in such land as the Director-General may reasonably require;
A copy of the title deed;
Aerial pictures (if available);
Agricultural reports;
Written agreements between the landowner and applicants with regard to wages, cattle (number), land use and crops;
If the land is held in trust, a copy of the trust deed; and Full details of any bonds registered against the property.
What are the major problems associated with the claims process?
The main problem is that the claims are being gazetted and notices sent to landowners years after the cut-off date.
Furthermore, claims are being gazetted without being thoroughly investigated to ensure that the applicants meet the criteria for labour tenancy.
What would you like done to ensure a fair process?
I'd like to see competent and objective people being employed to assist claimants and weed out any opportunist claimants.
Phone Rob McCarthy on 033 266 6170 or visit www.mccarthylaw.co.za.