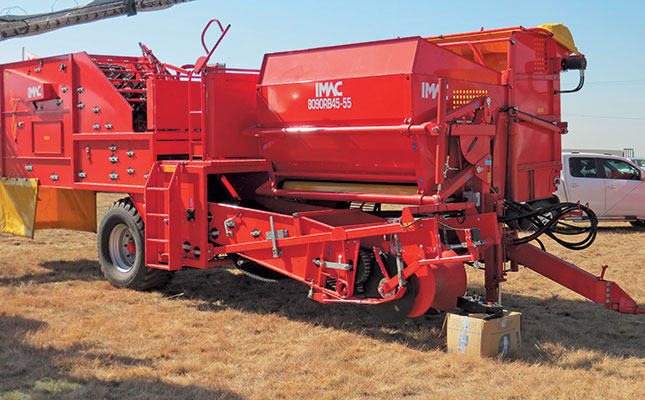 Potato harvester
The design of the Imac RB45-55 trailed lateral potato harvester enables the tractor to operate beside the furrows, allowing for larger tyres with better traction and flotation.
The harvester's 800mm-wide sieving web and large cleaning rollers revolve slowly, providing generous capacity with low crop damage.
A transversal web and two rows of vertical rotating rubber fingers separate potatoes from stones and clods. The sorting table easily accommodates up to seven people.
Self-propelled sprayer
The Mazzotti IBIS 25-30 sleeve-boom, self-propelled sprayer is designed for horticultural use. Its weight and manoeuvrability enable it to operate on an incline of up to 45°. It is powered by a JCB engine and has permanent 4WD.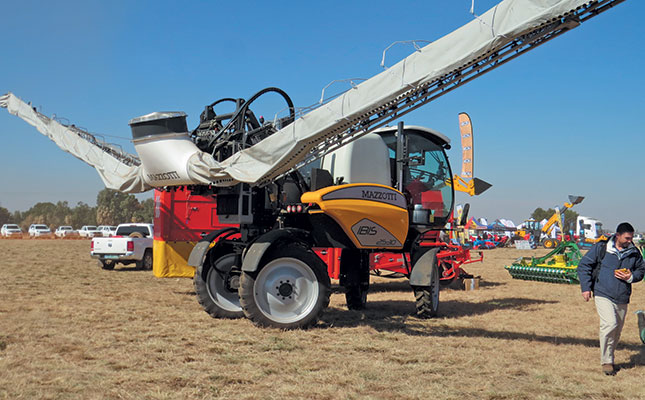 Hose-reel irrigators
Efficient design enables Italian-built RM machines to operate at a very low pressure using minimal power. They are simple to use and the compact layout with wide track and short length makes them easy to handle. Seen here is the RM Super Rain 100 hose-reel irrigator.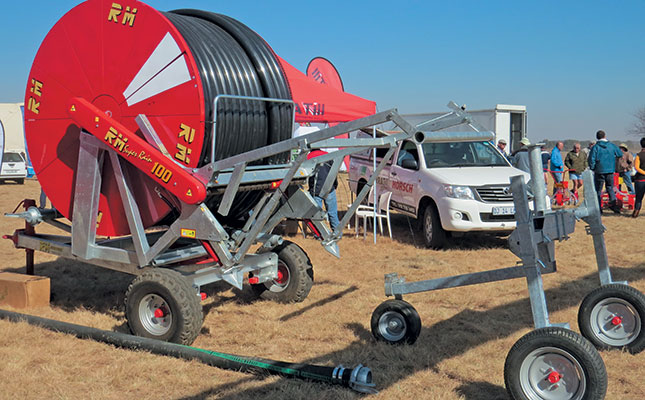 Carrot harvester
s are claimed to be the best in the world, and are the most popular in South Africa. Rebelo Agricultural Machinery supplies a wide range, from the small tractor-mounted T10 up to the SP300 self-propelled harvester.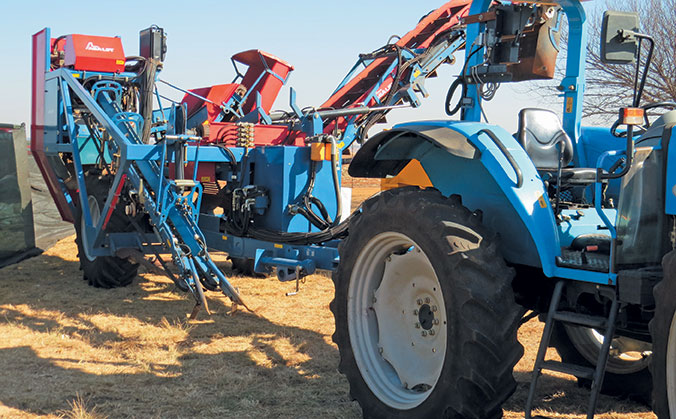 Onion windrower
The ASA-LIFT WR series onion windrower is a new design. It is available in working widths from 1 350mm to 2 000mm, with two webs and a manually adjusted shaker system.
Fine seed planter
Founded in Padua in 1977, Agricola Sri specialises in precision pneumatic seed planters that are capable of sowing any variety of vegetable seed.
The seeding disc turns opposite to the direction of travel, an important feature that minimises seed 'bounce' and ensures more accurate seed placement.
A separate compressor, as opposed to employing the exhaust of the suction fan, keeps the seed holes clear. This provides dry, clean air at the correct pressure, particularly important with small seeds.
Power harrow
The FALC company, established in 1960 in Faenza, Italy, derives 83% of its sales revenue from exports. Ongoing research and development have resulted in a range of diverse products for various types of cultivation.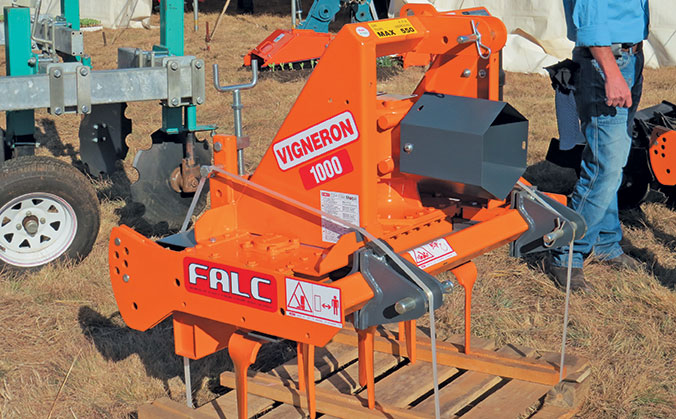 The Vigneron 1000 seen here is the smallest in the range of power harrows. Weighing only 410kg , it requires a relatively small tractor.
Joe Spencer is the mechanisation editor of Farmer's Weekly.