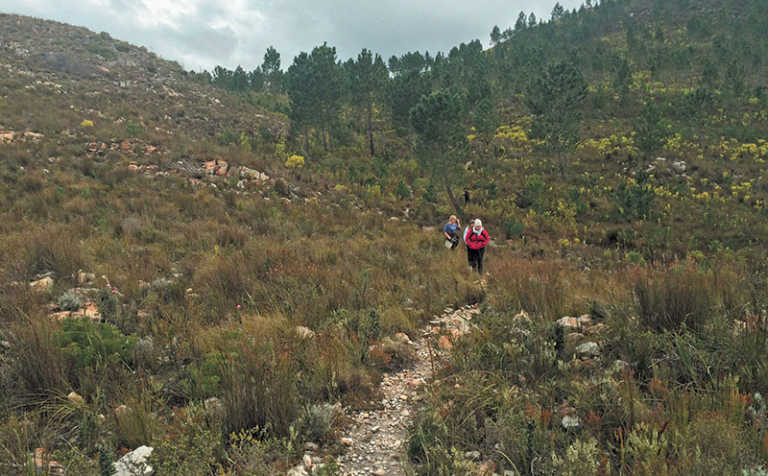 Carefully assessing your farming operation, as well as your personality traits and goals, can help determine whether an agritourism operation would be a suitable option for you, as it may not always deliver a substantial increase in income.
In the 2004 article, "Agitourism: if we build it, will they come?", Dan Bernardo, Luc Valentin, and John Leatherman outline some disadvantages:
The cost of diverting resources from a farmer's core competencies may have a negative impact on the overall business;
Many farmers and farmworkers may not have the necessary skills to make a success of the business;
Farmers are not always suitably equipped to deal with the legal liability involved in bringing members of the public onto a farm.
It is therefore vital for any farmer who is considering starting an agritourism venture, to conduct a thorough feasibility study in terms of practical and economic viability. In this regard, the accessibility of your farm from major metropolitan areas and by national roads is a primary consideration.
However, the most important aspect of any tourism enterprise is the visitor experience.
Assess your personality
According to the agritourism best practise document, 'Assessing your farm for agritourism', published by the University of Vermont in collaboration with the US Department of Agriculture, agritourism activities are dramatically different from most traditional agricultural responsibilities.
A successful agritourism operator must be willing to share information about his/ her farming business, and must be prepared to spend time and effort to make visitors feel welcome, the document states. Because the qualities that make a great farmer may not be the same as the qualities that make an effective agritourism host, "it is important that you critically evaluate your personality type before developing an agritourism operation".
Some important questions that you should ask yourself include:
Do you enjoy entertaining guests?
Can you create a warm and inviting atmosphere for people visiting your farm?
Can you manage the additional business responsibilities associated with an agritourism operation (including marketing, employee management, and customer relations)?
Are you willing to 'entertain' visitors on weekends, evenings and public holidays, when they are most likely visit to your farm?
Who will run the operation?
It is important to decide on all the roles and responsibilities that need to be fulfilled beforehand. Write a job description for all the positions, even if you are doing all of them yourself. These include reservations, hosting, cleaning, cooking, marketing, and grounds-keeping.
If you will be performing all these duties, how will you still make time for all the other jobs on the farm, remunerate yourself, and find time for yourself? On the other hand, if a family member is to perform all these duties, how will you choose the most suitable person for the job, and who will take up the slack for the jobs this person normally performs, and will it be a paid position?
For many farms, agritourism will represent a new business model and require hiring, training, and managing additional staff or acquiring new skill sets. All farm employees will have to be friendly, courteous, and knowledgeable about the farm and its products and production practices.
Any employees who are employed in a retail facility on the farm, will need to have basic customer service skills and be able to perform basic financial transactions such as counting out the correct change, or operating a cash register.
Assess your goals
It is important to set realistic goals for your operation. Depending on your situation, these goals can vary greatly. In, 'Farm stay 101: the basics' on the Farm Stay US website, these examples are quoted:
Earning additional farming income;
Creating a new career opportunity;
Expanding opportunities for family members to work on the farm;
Educating the public about food production and farm life.
Regardless of your motivation for starting an agritourism operation, it is important to develop both long-term goals and short-term objectives for your business venture.
Setting realistic goals will assist you in making those important decisions necessary to ensure the success of your new venture.
For example, it may be your goal to retire early, which may require you to increase or supplement the current income derived from farming operations. This long-term goal should help you to establish short-term objectives that will ultimately help you achieve this.
Once you have determined that you really want to develop an agritourism enterprise, the next step is to assess the current resources on your farm, as well as the resource you will need for the proposed enterprise.
Land resources
It is important to carefully assess your land to determine whether the proposed agritourism enterprise is feasible. Some important questions to ask include:
Do you rent or own the property?
Does your property offer unique features or scenery?
Are there any potential hazards for visitors? Some examples include farming implements, chemicals, irrigation equipment, and livestock, among others.
Are there other attractions in the area that could complement your tourism offering?
Financial resources
As with any business venture, it is important to determine how much funds you are able and willing to risk on the new enterprise. Determining the appropriate amount of financial resources to commit to a new agritourism venture requires careful assessment, both of the potential costs and benefits of the proposed venture. Although every operation will be different, some financial needs to consider include:
Additional labour costs;
Infrastructure costs;
Additional liability insurance coverage;
Amenities (for example, additional cloakroom facilities, handicap access, parking, among other).
Marketing costs.
It is also recommended to ensure that your neighbours are on board with your idea. Therefore, you should discuss your proposed agritourism venture with your neighbours to determine how it may impact them.
Expanding from a traditional production-based agriculture business to an agritourism venture will require compliance with various regulations. It is important to identify and research all applicable laws and regulations that may impact your agritourism operation (more about this in the next edition).
Competition
To evaluate the potential competition for your agritourism business, you have to look further than standard forms of accommodation such as hotels, guest houses, bed and breakfast operations, and camping grounds.
You also have to take into account online rental options (Airbnb), provincial and national parks, as well as existing self-catering accommodation and other tourism offerings on farms in your area.
It would also be a good idea to investigate which other tourism facilities and operators in the area you could team up with such as restaurants, tour guides, or car rental companies.