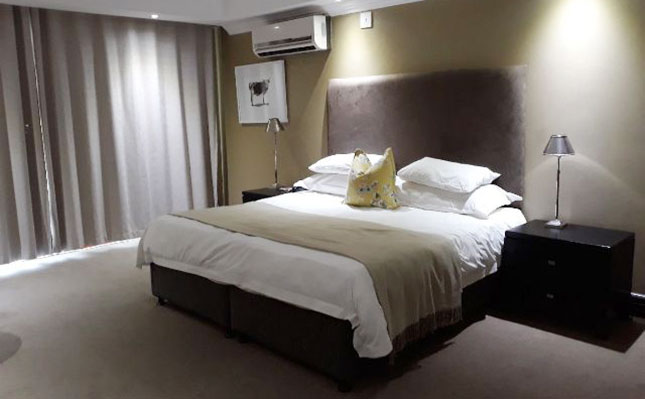 Before determining the correct pricing for your agritourism business, you need to decide what type of operation you would like to run.
READ Agritourism basics: Could you make it work?
Assess your 'assets'
The experience you sell will depend on some of the following:
Terrain: Is it mountainous, flat or in a river valley? Are there trees? Is it farmland?
Buildings: Are any of them historic or quintessential farm buildings? Are they well maintained? Can you offer amenities such as a gift shop and a restaurant, among others?
Location: Is your farm within easy reach of major metropolitan areas, airport access, a nearby town, other restaurants and things to do? Or is it remote and quiet? It may be a combination of these.
Human resources: Which family members or employees will be involved? Do any have experience in the hospitality or customer service arena?
Rates and fee structure
If you plan to offer accommodation, find out what other operators charge in your area. Which of these places compare best with your facilities in terms of amenities offered?
It is best to have a simple fee structure; for example, a flat rate all year round, instead of seasonal rates (you can always negotiate discounts). Decide whether to charge for extras, such as food, activities, and farm store merchandise.
Taking all these factors into account, draw up an operating revenue and expense projection statement. Start-up costs will differ from operating expenses because these costs are often once-off expenses.
Operating revenue includes: income from accommodation; extra charges for activities, classes, amenities and meals; and catering for functions such as weddings and company events.
On average, operating expenses should constitute between 20% and 30% of revenue earned.
Some expenses to consider include: accounting, banking and merchant services such as credit card facilities, membership fees of relevant hospitality associations, food, insurance, housekeeping and housekeeping supplies, maintenance and/repairs, marketing, phones and Internet connectivity, payroll, tourism levies, utilities, and loan repayments.
Food service operation
Any business that serves food and drinks to the public must comply with the legislation that regulates food safety and hygiene standards.
Under the regulations of the Health Act of 1977, which governs general hygiene requirements for food premises, any person who permits food to be handled is required to have a certificate of acceptability for food premises, and the operator needs to ensure that the appropriate health inspections are carried out.
Municipalities in different areas have additional separate regulations to which food service operators must adhere. Contact your local municipality for the relevant regulations.
Also consider the Tobacco Products Control Act of 1993, which contains certain legislation governing smoking in public places.
As a food service operator, you will fall within the hospitality industry, with specific labour laws. There are also certain bargaining councils within the industry.
In terms of the Consumer Protection Act of 2008, customers who dine at your establishment are entitled to good-quality food and service, and you may incur a liability claim under the Consumer Protection Act if this is not adhered to.
If you plan to sell organic products, you will need to comply with the regulations that govern such products.
Skills training courses are available at various institutions.
These cover basic manufacturing practices for food handlers, including quality control, storage practices, supplier auditing, and compiling a food safety system, which includes maintaining good personal hygiene in a food-handling environment, monitoring and evaluating the temperature of food products, cleaning and sanitising food manufacturing equipment, pest control, and disposing of waste material.
All food safety necessities have similar requirements with regard to:
Using food or food ingredients that come from a safe source;
Ensuring that food is kept at the correct temperature;
Ensuring that food, especially meat, is cooked properly;
Ensuring that food is handled correctly to prevent cross-contamination of different food types and the utensils used to prepare the food;
Proper hand-washing regimes for food handlers to prevent cross-contamination of bodily fluids or germs.
Employee hazards
A food service operation is inherently a dangerous working environment. Fred Decker writes in 'Restaurant Safety Guidelines' on the Chron website: "Kitchen staff are surrounded by open flames and hot surfaces, and working with an assortment of sharp-edged tools and dangerous equipment.
Liquids, grease and food scraps are often spilled on the floor, making footing uncertain.
"In addition, industrial cleaning materials contain many potent chemicals that can be corrosive or toxic if misused. The work also frequently includes heavy lifting, while the notoriously long and late hours contribute to fatigue, which impairs judgement and can lead to injury."
THETA, the training statutory body for the tourism and hospitality sectors in South Africa, has information about relevant training courses and service providers.
Accommodation
Quality and comfort are of utmost importance to guests. The VisitEngland Quality Standard for Self-Catering Accommodation highlights the following:
The quality and comfort of furniture;
Attractive, coordinated décor and soft furnishings;
Space and comfort for the maximum number of guests catered for;
Extra touches, such as Wi-Fi, TV, a sound system and outdoor facilities;
A well-equipped kitchen in the case of self-catering accommodation;
The quality and comfort of the beds and bed linen;
Bed presentation.
Effective marketing
Customer satisfaction is vital for your enterprise's sustainability. To help achieve this, you should maintain a comprehensive database of all guests, and their likes and dislikes.
You can compile a mailing list from this and send out email newsletters with special offers or news about local events. It's also a good idea to email follow-up questionnaires to guests after their departure.
Join local chambers of commerce or tourism associations to market your agritourism venture, and leave brochures and business cards in local restaurants and stores.
Send news releases and story ideas about your enterprise to travel magazines, websites, and local newspapers. Follow this up by inviting journalists to your farm for a complimentary stay.
Erect clear, professional-looking signage on the roadside to guide and advertise your venture, and include contact details. Use a graphic designer to ensure professional-looking brochures and pamphlets, and get feedback from other businesspeople before going to print.
Online marketing
A professional, easy-to-navigate website is a highly effective marketing tool. You could also list your venture on travel and tourism websites.
According to Mike Volpe of HubSpot in the US, social media produces almost double the marketing leads of trade shows, telemarketing or direct mail.
As social media can be overwhelming, "choose one social media platform such as Facebook, and create a business page and start building a presence there," he says.
"Keep your social [media] efforts frequent, but above all, relevant and helpful to your audience."
You can also drive traffic to your website via Pinterest and Instagram. It is important to integrate any email campaigns "with your other marketing campaigns for maximum impact", and vice versa, he says.