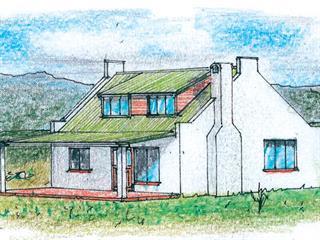 Dear Jonno
I am situated in Aliwal North, and want to construct a one- bedroom cottage of 36m² (6m x 6m), similar to the one depicted in 'New or improved staff quarters'. Could you please provide more details and building plan options?
Kind regards
Gary

Dear Gary
A 6m x 6m cottage is small, but can still be employed to suit the intended use, such as a weekend get-away or a self-catering visitor's cottage. It could also be used as a starter residential home, with the 6m x 6m section in the centre, as shown in Figure 5.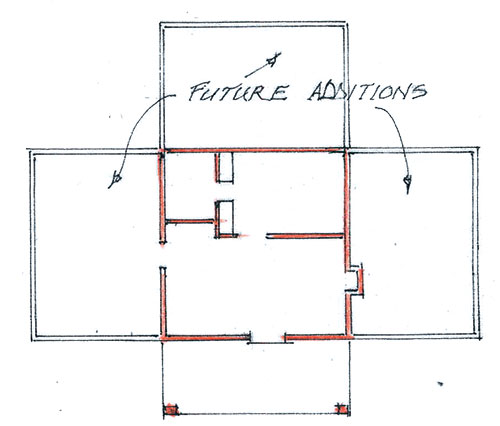 Figure 5

Another way of creating extra living space at a reduced building cost is to create roof styling over the 6m x 6m area that can be converted to future living rooms, and two additional bedrooms above the living rooms. These bedrooms can be accessed by an inside or outside stairway, shown dotted on Figure 5.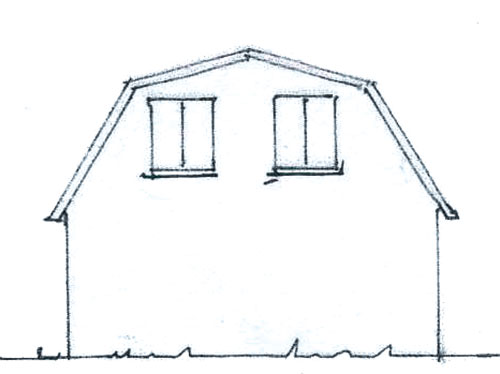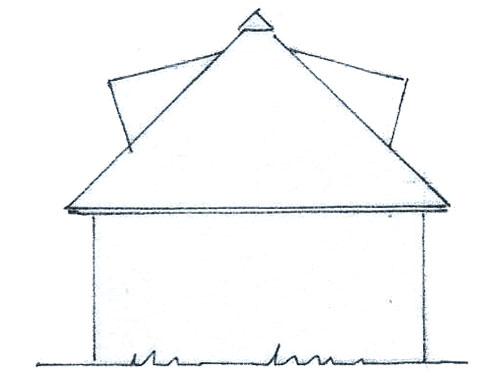 Figure 1 Figure 2



Figures 1 to 4 depict some possible roof configurations: Figure 1 shows a Mansard, while Figure 2 shows a 45° thatch. Figure 3 depicts a Zulu beehive, and Figure 4 shows an A-frame.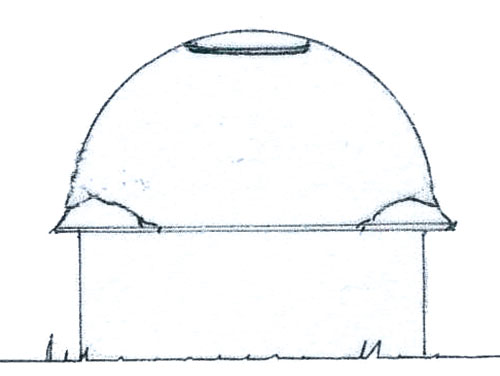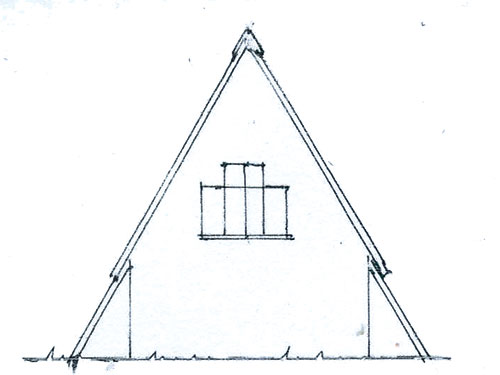 Figure 3 Figure 4
As you are based in Aliwal North, you may even decide to build a gabled roof at 45° dual pitch, with traditional Cape Dutch or West Coast gables, as shown above. There are plenty of options.
Please let me know if you would like any alterations.
Kind regards
Jonno