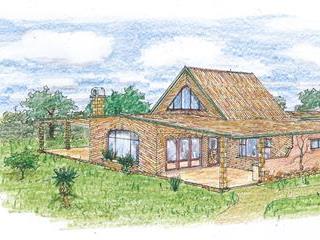 Dear Jonno
We want to build a home in the Mpumalanga Lowveld, and would like your creative input. We want something that is 'mod' but rustic. The design must also allow for ease of construction, as we want to build in stages as finances permit.
The house must have two en suite bedrooms, with a possible third bedroom for visitors. We would like an open-plan living/kitchen area, with the living area and bedrooms facing north. If possible, the size of the house should be kept under 180m², with a good-sized veranda to extend our outdoor living experience.
The land is level and is enclosed by bushland, and we are aiming to go completely off-grid.
Regards
Lynda and Jonathan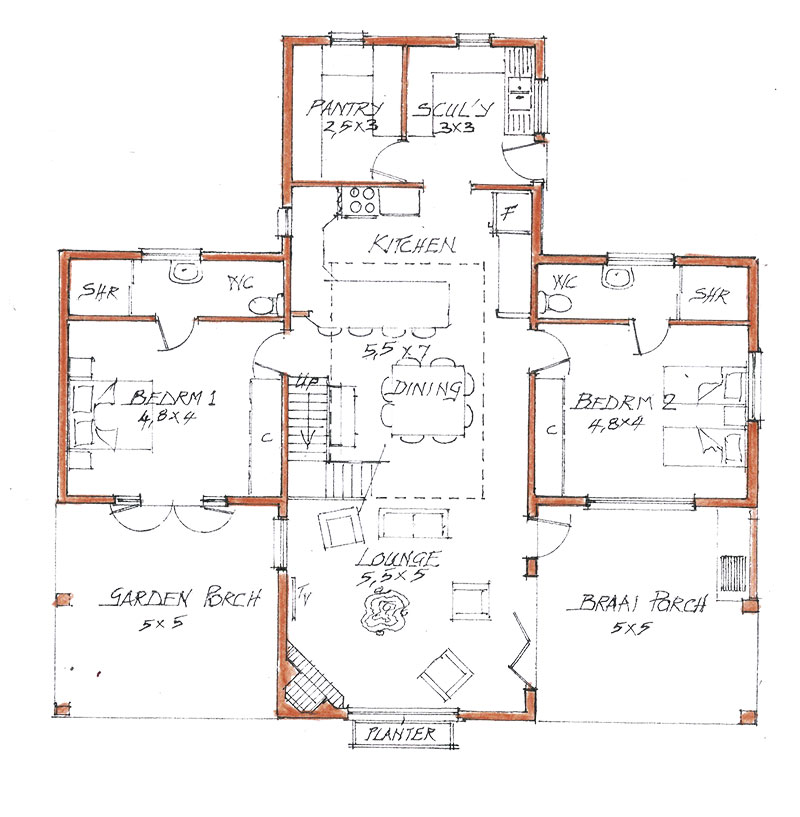 Dear Lynda and Jonathan,
Thank you for the unusual 'mod-rustic' home design request. I've kept the design simple yet practical to facilitate building in stages.
Of necessity, the first stage to be built must be the living area and somewhere to sleep. Here you have any number of options, depending on your personal preferences. My suggestion would be to build the living area and kitchen, with an
attic bedroom over the central dining area and half of the lounge, as shown on the perspective drawing (attic room dotted in).
The additional bedrooms on either side with verandas in front can be built later. A cladding of timber log-sidings – usually discarded from timber sawmills – will add the rustic feel. The walls will consist of normal block-work, with the cladding applied on the outside.
Even the attic roof can be constructed from the 'waste' scantlings. Using this combination (block-work and timber cladding) will create a thermal-friendly home, seeing that you want to live off-grid. As you will be in a temperate zone, you would need to light a fire in the fireplace only occasionally.
Please let me have your further thoughts and ideas.
Kind regards
Jonno