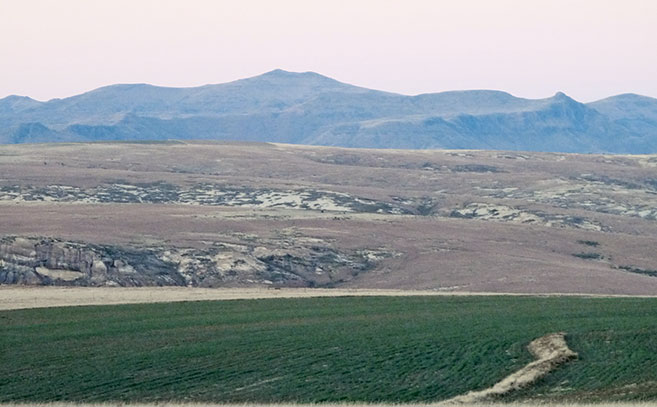 Free State Agriculture (FSA) was quick to distance itself from the matter, stating during a press conference that the labour broker was not a farmer and also not in any way affiliated to FSA.
The real question that FSA has to answer, though, is whether any of its members made use of the labour broker's services, because in this instance the principle of 'die deler is so goed soos die steler' (a person not involved in a crime but who benefits from it is as guilty as the person who committed the crime) might very well apply.
The Labour Relations Amendment Bill of 2014 determined that when making use of labour brokers for the provision of seasonal labour, farmers and labour brokers could be held jointly responsible should a dispute arise.
This means that apart from their moral obligation to ensure there are no infringements on the basic human rights of anyone working on their farms, farmers have a legal obligation to ensure that basic conditions of employment are met for all workers, even when making use of a third party to procure the services of temporary workers.
However, contrary to what the Department of Labour might have us believe, the onus does not fall only on the employer.
Government has shown little initiative in heeding the recommendations of a report published by the International Labour Organisation in 2015, which blamed government for the poor progress made in improving the livelihoods of farmworkers.
It stated that state interventions aimed at improving the livelihoods of farmworkers since 1994 had failed, because these did not appreciate that the fortunes of workers and producers were interlinked.
According to the report, market deregulation and trade liberalisation had rendered SA farmers financially vulnerable, and state support for producers had shrunk to less than 3% since 1994, well below the 20% average of the Organisation of the Economic Cooperation and Development (OECD).
The report rightly predicted that pressure on producers and workers would continue to rise if the state did not intervene and implement a value-chain approach to the problem.
Instead of easing the difficulties in the agricultural labour market, the situation has only grown more precarious.
An example of this is the unsustainable situation created with regard to farmworker housing due to the implementation of the Extension of Security of Tenure Act.
The good intention of protecting the rights of those living on farms is having the unintended consequence of denying new farmworkers access to housing on farms, with farmers stuck uncomfortably in the middle, receiving little if any support from the state in addressing the problem.