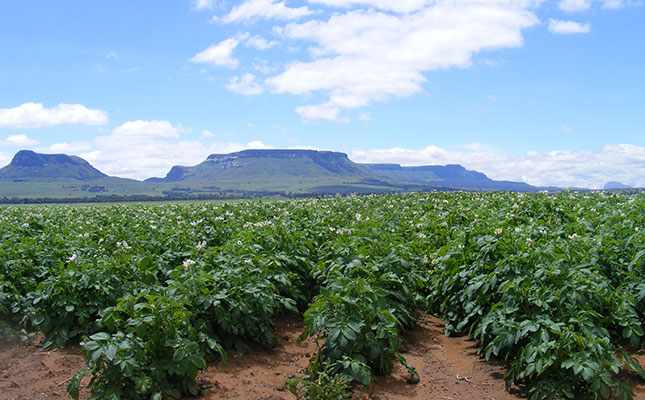 It is becoming increasingly common for people around the world to learn a second language such as English or Spanish, but there are still many countries where the majority of people know only their mother tongue.
Lately, however, it seems as though instead of celebrating this uniquely South African advantage, language has become the cause and target of much conflict. Well, mostly one language in particular: my home language, Afrikaans.
READ COVID-19 and disillusionment: the impending crisis of unskilled youths
The debate against the use of Afrikaans as a language for tertiary learning has been waging for many years, and sentiment seems to be building for the complete phasing out of Afrikaans at traditionally Afrikaans universities such as Stellenbosch University.
This debate has flowed over into other spheres of society and communication. Just recently, a reader of Farmer's Weekly forwarded me messages from a farmers' WhatsApp group. In these messages, farmers were getting into an argument about the use of Afrikaans on the community platform.
Language, I believe, is an important aspect of identity. And as far as possible, especially in a country as diverse in culture as South Africa, no one should ever be made to feel unwelcome, uncomfortable, or inferior (or superior) because of the language they speak.
Equally important, no one should be made to feel excluded for not being able to understand a certain language. And herein lies the difficulty; how do we create opportunities in which all of South Africa's languages can flourish and be respected without, at the same time, creating language silos that exclude people on the basis of language?
READ Fixing the problems facing SA agriculture
Afrikaans is still the main language of commercial agriculture in South Africa. For this reason, it is often still the language of business. Unfortunately, this can be one of the barriers to entry that new, black farmers face.
These instances are rare, but it does still happen that black farmers who don't understand Afrikaans are met by a stubborn refusal from other farmers, and even businesses, to communicate with them in a language that they do understand.
According to Statistics South Africa, only 8% of South Africans speak English at home. However, being the dominant language in government and formal business, it is the one we most readily default to when on official platforms.
READ We know how to fix land reform, so why don't we?
We should therefore be mindful that more often than not, when we speak English to each other, most us are speaking in our second, third or even fourth language.
Afrikaans has as much a right and place in South Africa as any of the other official languages, but if a request is made for people to speak in English, either at a farmers' meeting or on a WhatsApp group, consider for a moment that it is probably not a vote against Afrikaans, but rather a plea from Xhosa- or Zulu-speaking farmers for inclusion.
The way to defend your language is not to use it as an instrument of exclusion, because if you truly love your language, you'd never use it as a weapon. That's not what you do with things you love.
Let's learn to allow each other to speak. But more importantly, let's help each other understand.