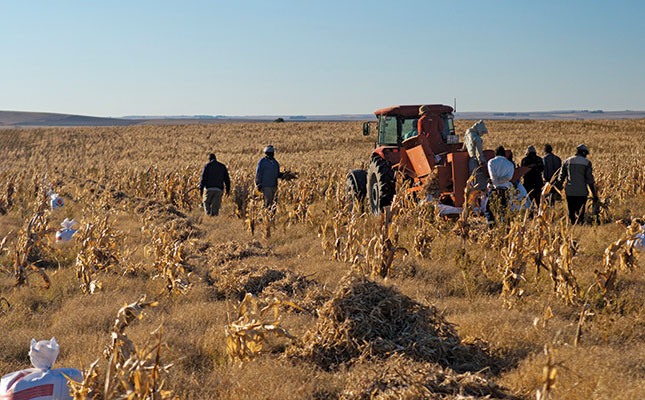 I met Cloete in 2010, and by that time he had already been farming for seven years. However, much the same as today, in the interview I did with him then he said that government was holding farmers like him hostage by not granting them secure tenure for land to which they had been granted access.
Back in 2010, Cloete was farming on a piece of land in Blackheath, close to Cape Town. He has since moved farms three times and now faces another eviction. After nearly 20 years of farming, if Cloete had been given proper support from the start, he could have been a well-established commercial farmer by now.
READ Turning food waste into three million meals
The type of support that Cloete needs, as do other farmers like him, can be narrowed down to two requirements: access to affordable financing, and secure access to appropriate land via a long-term lease or the transfer of ownership.
When I say appropriate land, I mean the farm has to be big enough for the type of farming that is to take place on that land, and there must be access to water, power and roads. If new farmers have access to these things, I have no doubt we would see a remarkable turnaround in the success rate of land reform farms.
The needs of aspirant farmers have not changed in over a century. I have been reading through Farmer's Weekly issues from the 1910s to the 1930s.
During this period, there was a major drive by government to establish new, white settler farmers. Even back then, as lawmakers debated whether to grant 99-year leases or ownership to farmers, government realised the importance of secure tenure rights.
READ Land beneficiaries' 20-year struggle for government help
If we put politics aside for a moment and just focus on practicalities, there are more notable similarities between the farmer development programmes of a century ago and those we have today.
Compare the needs of present-day new, black farmers with those of white settler farmers in 1911 as was explained by one writer in this article from 11 October 1911: "Let the government, if they are really earnest [about bringing more people on the land], see what can be done to keep people on the farms […]. Let them give attention to some of the pressing wants of the farmer […]. Let them make roads, so that people can bring their produce to market […]. Let there be land banks, and see that deserving farmers are placed in a position to raise capital to develop their farms at a reasonable rate of interest."
READ Community farm's drive and discipline rewarded at last
If we know what is needed to help new farmers succeed, why are there still so many frustrated and disappointed farmers who simply cannot access the support they require?
The answer is not a lack of funds. The money wasted these last two decades on failed land reform projects would have been enough to fund successful farmer development programmes if only it had been spent on those things that we know, and which we have known for more than a hundred years, will really help farmers succeed.