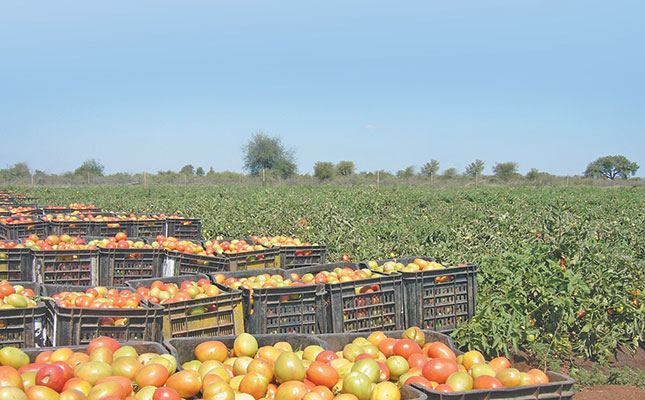 According to the latest report on global food security, which was released earlier this month by the UN's Food and Agriculture Organization (FAO), the number of people affected by undernourishment, or chronic food deprivation, is now estimated to have increased from around 804 million in 2016 to nearly 821 million in 2017.
This means, says the report, that one out of every nine people in the world regularly goes hungry. What makes these statistics even scarier is that the report clearly indicates that one of the key drivers behind the recent rise in global hunger, and one of the leading causes of severe food crises, is climate variability and extremes.
READ Hygiene is the top food concern among UK consumers
According to the FAO report, hunger is significantly worse in countries where farming systems are highly sensitive to rainfall and temperature variability and severe drought, and where the livelihood of a high proportion of the population depends on agriculture.
It states that the number of extreme climate-related disasters, including extreme heat, droughts, floods and storms, have doubled since the early 1990s, and that drought, in particular, causes more than 80% of the total damage and losses in agriculture.
In South Africa we have seen how a few years of drought contributed to accelerated food price inflation. Red meat prices, for example, are still at very high levels due to farmers rebuilding their herds and flocks after the drought.
Food prices have also increased as a result of increases in fuel and electricity prices, as well as the increase in VAT.
To help buffer the impact of food price increases on the poor, an independent panel, which has been tasked to review the basket of zero-rated VAT items, recommended to Finance Minister Nhlanhla Nene in August that white bread, bread flour, cake flour, sanitary products, school uniforms and nappies be added to the basket of zero-rated items.
READ Why plenty of food means plenty of conflict
There has also been a strong lobby to include chicken on the list. However, as many have pointed out, adding these products to the list of zero-rated items will be extremely costly, and could amount to R4 billion in lost revenue for the state coffers.
Moreover, the real benefit of this to poor and low-income households will be limited.
Would it thus not be a better solution to provide more comprehensive support for farmers through effective drought aid, or through the use of administered prices? This would make it cheaper for even smallholders to produce food.
If the state provided adequate support to livestock farmers during the most recent drought, there is a very good chance that the prices of animal-based products would not have increased as furiously as they have.
As climate volatility continues to increase, bringing about more frequent droughts and floods, we will need better, long-term solutions that will safeguard food supply at the farm level.