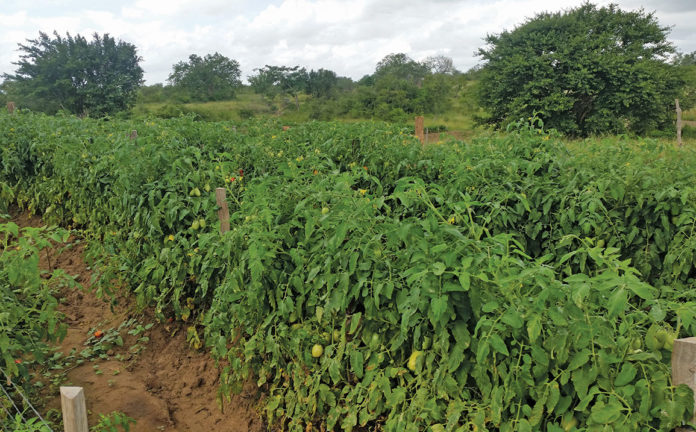 The continent has all the resources needed to produce enough food to feed itself; in fact, Africa should be a global food production powerhouse.
Instead, however, food imports into Africa are expected to grow from US$35 billion (about R502 billion) per year in 2015 to over US$110 billion (R1,58 trillion) by 2025 if local production and market access are not improved, according to the African Development Bank.
A report, published in April this year and commissioned by the Southern African Development Community (SADC) secretariat, provides a clear analysis of the challenges that are hindering the development of agricultural value chains in the region.
The report also offers practical advice on how to solve these challenges.
The report, produced by Imani Development International and titled 'Profiling of the regional agro-processing value chains in the SADC region', says that most African countries (61%) refer in their development strategies to global value chain participation, but only 3% have developed specific strategies to participate in these value chains.
Amongst the most significant factors for the development of value chains at national and regional levels are productivity issues, processing capacity, trade barriers, access to market information, finance and inputs, and poor rural infrastructure.
Limited smallholder capacity, including a lack of knowledge and skills related to good agronomic and animal husbandry practices, is cited as a common theme across all countries and value chains.
However, this can be addressed if governments honoured the Maputo Declaration of 2003, which stipulates that these governments agree to invest 10% of their GDP in the agriculture sector to support research, development and capacity enhancement of farmers through the provision of extension services.
In South Africa, government spending on agriculture currently accounts for about 4% of total spending.
Market information and issues relating to market access, including pricing issues, producer and trader relations, and visibility of market demand, were also identified as a common theme across all countries.
The report suggests governments should facilitate the creation and operation of national bureaus for agricultural market information.
Governments should also take the lead in collaborating with regional economic communities to implement regional information systems to enhance regional and market integration.
The private sector should, it says, in collaboration with government, disseminate information to farmers and agro-processors.
I believe one of the biggest assets of the South African agriculture sector is the strong information support systems offered by commodity organisations.
The country can, and should, play a key role in assisting the development of better regional market information systems.
What I took away from the report was that African countries do not lack the knowledge or resources to establish successful regional agricultural value chains. What is missing is the will and the urgency to get this done. Sound familiar?