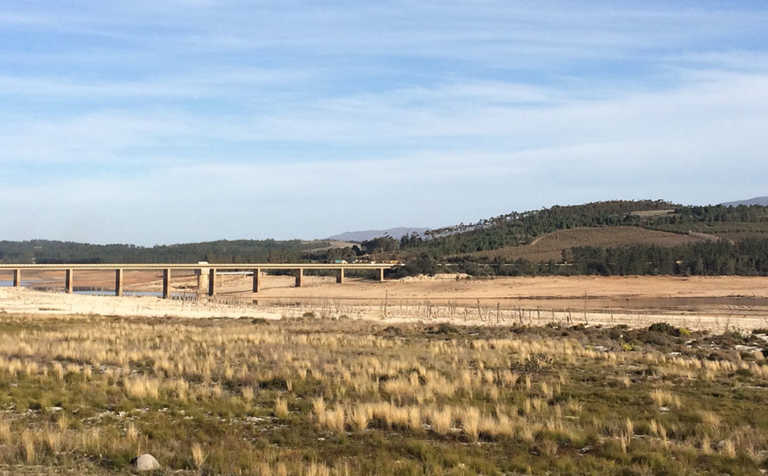 Almost as painful is the hopelessness you are left with after hearing the rumble of thunder, and seeing clouds gather over your farm, only for them to be blown away before they could release a single drop of water.
READ Making do with less water: the new reality of farming
I wish I knew exactly what to say to encourage those farmers in South Africa who are facing a third consecutive failed harvest, who have had to choose which of their crops they will save, and which they will have to watch wither away, and those who have no idea where the feed, or the money to feed their animals, will come from this year.
Even the weather forecasters have grown shy of predicting rain.
When I think back to my childhood spent on my parents' KZN farm, my memories of rain are mostly happy.
Rain meant that we would get pancakes for lunch; thunder meant we would be without electricity and a phone for at least 24 hours or even longer. Rain would also be accompanied by a feeling of peace and stillness.
I remember rain lasting for days, and eventually stillness would give way to restlessness from being cooped up in the house for too long. By then my mother would relent and send us out to play in the rain and mud. It is now strange to think how we took rain for granted.
My recent memories of the farm are largely filled with anxiety and tension as November, and then December, and then January arrived without bringing rain. Drought, I have now learnt, brings with it its own violent silence.
I don't want to end this week's letter by trying to apportion blame for the dire situation that many farmers and other South Africans are facing as a result of drought, and I don't want to try and offer advice on how farmers should adapt their farming businesses to be more water-efficient.
I certainly don't want to sit here in my office and tell those out there struggling on their farms not to lose hope.
However, I would like to say only this: to those farmers in the Western, Northern and Eastern Cape, as well as those in all the other parts of the country where drought prevails and farmers continue to suffer its savagery, I am waiting with you for this deathly silence to end.