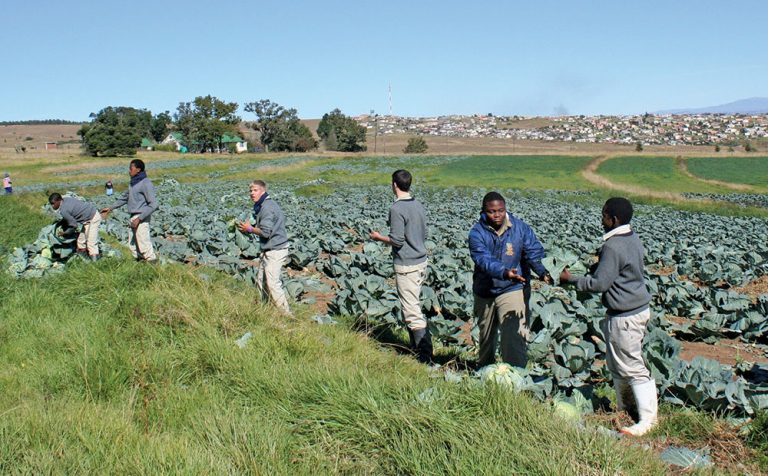 There are a number of positive signs in the recently released African Development Bank's (AfDB) 2020 African Economic Outlook on the future growth of African economies.
While the continent still has to grapple with deep inequality, high youth unemployment, and a disconnect between the skills required in the workplace and the type of education offered in schools and institutions of higher learning, signs of growth and reform are plentiful in many African countries, but not in South Africa.
READ Agri park empowers youth through veggie farming project
As the report states, for the first time in a decade, investment expenditure, rather than consumption, accounted for more than half of GDP growth, which is a sign that investors are growing more confident about Africa's future prospects.
On a continent-wide basis, average economic growth remained stable in 2019 at 3,4% and was on course to pick up to 3,9% in 2020 and 4,1% in 2021.
These rates are not only outpacing the rate of population growth, which for many countries is estimated at around 2%, but is significantly better than the expected rate of economic expansion in South Africa, where population growth, while lower than most other African countries at about 1,2% per year, still outstrips GDP growth.
South Africa's expected GDP growth rate for 2020 was currently at between 0,5% and 1%, with general consensus tending towards the lower end of the range.
Unfortunately, there's little to get excited about in the years to follow, with National Treasury expecting only a modest rise to about 1,7% per year by 2022.
READ Budget hints at plans to reverse SA ports' efficiency decline
Of course, the growth experienced in many other African countries is from a lower base than in South Africa, but based on the direction of growth trends, it is probably time for South Africa to get off its high horse and look north to see what it can learn from the rest of the continent.
The AfDB report emphasises the continent's youth unemployment crisis and the reforms needed, especially in education, to address this problem.
But, it says, the solution does not lie in simply increasing expenditure on education; this needs to go hand in hand with increasing the efficiency of education spending, which is much lower in Africa than in developing and emerging countries in Asia.
READ Mixed reactions to new minimum wage for farmworkers
According to the report, about 12 million graduates enter the labour market each year in Africa, and only three million of them find jobs.
As a result, youth unemployment is rising annually. In South Africa, the youth unemployment rate is at about 55%.
The report recommends implementing policies to improve spending efficiency and education quality.
It also highlights the need to improve the quality of teachers, expand access to schools in remote areas, increase incentives to invest in education, develop a demand-driven education system in sync with employers' needs, and invest in nutrition to help poorer children.