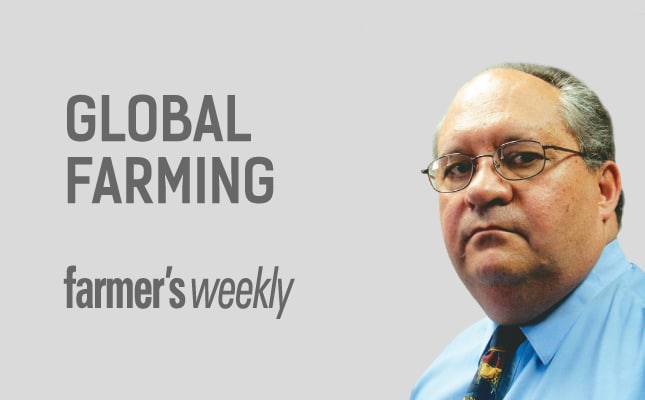 In its latest World Economic Outlook, the International Monetary Fund (IMF) adjusted its 2014 growth projection downwards by 0,3%, to 3,4%. For 2015, somewhat stronger growth in advanced economies is expected. Major factors contributing to the slower global growth in the first quarter of 2014 were the high stock levels at the end of 2013, and a harsh winter in the USA that resulted in lower demand, lower exports and lower production.
READ:Living in a world of debt
In China, domestic demand decreased as government attempted to limit credit growth. In developing countries, the lower demand from the USA and China resulted in lower growth, in some cases compounded by low domestic demand growth.
Lower interest rates in advanced economies resulted in recovery of capital flows to emerging markets.
As the main reasons for slower growth in the first quarter were largely temporary, the IMF expects growth to recover during the remainder of 2014. Its projection for global growth for 2015 remains at 5%. In the USA, a steady recovery is already evident, and continued growth is expected in China, although there are concerns about the increase in credit demand at higher rates than the growth in the GDP. This may result in a credit-induced shock in future.
In the Eurozone, the European Central Bank decreased interest rates and implemented additional measures to prevent deflation. For many European countries, growing unemployment and stagnant consumer spending remain key concerns. Any improvement will have to come from increased demand.
Low growth at home
In South Africa, 2013's fourth quarter saw growth recovering to 3,8%, while 2014's first quarter disappointed, contracting by 0,6%. In 2014's second quarter, the economy grew by 0,6%. Reasons for the lower growth include labour unrest and infrastructure problems. Future growth is largely dependent on a better electricity supply. It is hoped that the expected startup of the Medupi power station next year will provide enough electricity for future growth. The Reserve Bank's coincident indicator shows that economic activity is not likely to improve in the next year.
Trading account deficit and govt debt
South Africa's trade deficit had increased to 6,2% of GDP by the second quarter of 2014. Currently, import value exceeds export value and will probably continue to do so. To date, the deficit on the trading account has been financed by capital inflow, mainly in the form of portfolio investments. This poses a risk if these investments decide to do another 'flight to quality', as was seen a few years ago.
While the country's finances are still balanced with capital inflows, the same is not true for government. Total government debt equals 46% of the GDP. High social pensions and the growing government sector, with salaries at higher levels than the private sector can afford, will put more pressure on government to obtain new sources for revenue.
Consumers and taxes
Taxpayers can expect higher tax rates and some innovative new taxes. However, personal taxes are probably already at a level where further increases may discourage entrepreneurship. Since the recession, the consumer's situation has improved. Personal debt is down to 74,5%, from the 82% peak in 2008, although there are still concerns about the share of unsecured loans in total consumer debt.
Higher disposable income and lower debt ought to result in higher food demand, but food demand growth is sluggish as expenditure on other goods, such as cellphone airtime, takes up a growing share of consumer spending. Inflation exceeds the Reserve Bank's 6% target, and will probably continue to do so, although the lower oil price may have a short-term damping effect.
Recovery of the USA economy and lower confidence in the South African economy has already resulted in a weaker rand. This trend is likely to continue.
In summary
Unfortunately, growth in South Africa is lagging behind global growth. A weaker currency will create opportunities for exporting industries, and fast growth in African countries will create opportunities for South African exports. Local demand is growing, albeit at a slow rate. However, chances are that product prices will remain at current levels, or increase slightly. Higher interest rates are possible in future.
Dr Koos Coetzee is an agricultural economist at the MPO. All opinions expressed are his own and do not reflect MPO policy.