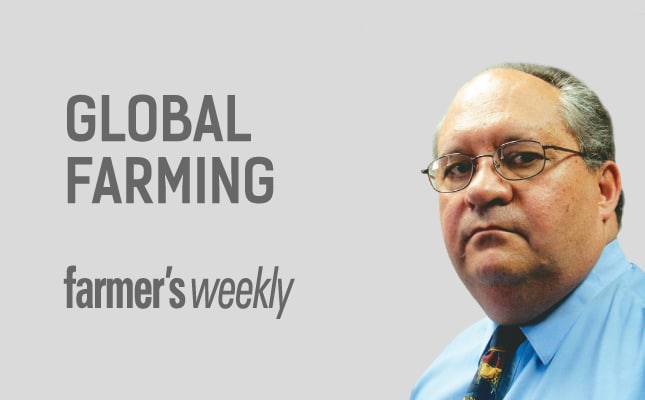 In every district of South Africa, there are monuments to failed transformation. Experts cite limited access to markets and finance as major reasons for the failure of these enterprises.
Yet millions were used to start and then to 'recapitalise' these high-profile projects, and they still failed!
READ Mentorship – the good, the bad and the ugly
In my view, a lack of finance and limited access to markets are not the main reasons for failure.
Beneficiaries frequently do not understand the basics of farm economics. If products are sold, they expect their share of the gross income immediately.
They do not accept that gross income must be used to pay for inputs and only the small part left over can be regarded as personal income.
Beneficiaries also lack the technical knowledge and skills needed to operate a farming enterprise. In addition, they frequently misunderstand the difference between their responsibilities and those of government.
In one instance, when asked why they did not fix a broken tractor, the farmers said, "But it's the government's tractor!"
Even experienced commercial farmers frequently battle to make a living. Farming is a difficult and risky business that demands intensive management by highly skilled people in order to be successful.
Inexperienced and untrained people will fail even if given land, equipment and livestock for free.
However, there are success stories. At a recent Agri SA conference, Eastern Cape dairy farmer Tshilidzi Matshidzula, winner of the 2017 Eastern Cape Young Farmer of the Year Award, was cited as an example of successful transformation.
Keeping it simple
He owns a 50% share in a 1 200-cow dairy herd with 800 cows in milk.
Matshidzula ascribes his success to, inter alia: mentoring by dairy farmer Walter Biggs; good business ethics (hard work and discipline, integrity, and meeting commitments); 'keeping it simple'; networking through study groups, farmers' associations and the like; and a clear, shared vision.
Matshidzula also studied animal science at Tshwane University of Technology. After a year of practical experience, he became one of the beneficiaries in the share-equity scheme developed by Biggs.
READ Dairy farming: a beginners guide
Over time he got the opportunity to buy into the business. The combination of good education, training and mentorship, as well as personal ability and commitment, resulted in a transformation success story; one achieved with very little government support.
Agri SA's 2018 transformation report was recently published. In 2016/2017, R331 million was spent by its affiliated organisations on various projects. More than 100 000 farmers benefitted from these projects.
After showcasing initiatives by a few producer organisations, the report concludes with the following:
"Farming is a science and a farm is a business that can only be sustainable if, like any other business, it is profitable. Hence, transformation in the agriculture sector is intertwined with commodity-specific and business-management training and skills."
Huge demand
Commodity organisations already provide training to emerging farmers, but, in many cases, these organisations can't meet the huge demand for training from their own limited funding and the grants from skills levies.
The report concludes that if funding is increased to R1 billion, 330 000 emerging farmers can be helped.
Producer organisations struggle to obtain funding from AgriSeta, the Jobs Fund and other sources.
While 20% of all statutory levies on agricultural products must be spent on transformation, the National Agricultural Marketing Council apparently does not view education and training as important and prefers to spend money on 'enterprise development'.
However, education and training are prerequisites for successful transformation.