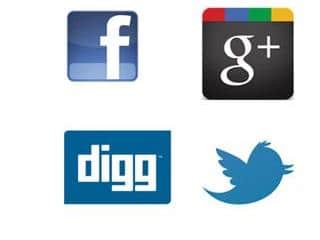 Anton, a special fishing buddy of mine, can't send or receive an SMS. He takes pride in announcing that he's never had his hands on a computer keyboard. To him, Facebook is a communication form as unintelligible as smoke signals. When he regales his mates at the fishing club with stories of his complete illiteracy in electronic media, they laugh out loud, shaking their heads, but there's always a look of pity in their eyes.
Anton's finding that he's slowly, but surely, losing out. SMS and email communication don't reach him, and events come and go unnoticed. Unless someone picks up a phone and calls him, he's left behind. In today's world, 'e-illiteracy' is fast becoming as debilitating as 'read-and-write illiteracy' used to be.
And, as I've pointed out over the past few weeks, to add to the woes of the e-illiterates, a new generation of e-communication is starting to dominate the e-waves – social media. Word-of-mouth has always been the most powerful means of selling a product or idea, or championing a cause. It still is, but it happens at snail's pace compared to communication via the social media which sends e-waves to Blackberrys, iPhones, PCs, laptops and iPads.
Two-way communication
Facebook is the one most people know. Any organisation trying to win hearts and minds should be using this communication tool. While a traditional website tells the world about your organisation, you can't 'talk' to it. This is the giant leap made by Facebook and the other social media – two-way communication. You send a message and you get a reply. It's quick, easy and cheap, and visible to all readers or visitors to that page.
Here's an example from Pick n Pay's Facebook page:
"The buns my wife bought at Southgate store were an apology for a hot cross bun," writes one customer, "and I told them I do not know who feels more insulted – the hot cross bun or myself – I still have these horrible no raisins, no fruit buns in the fridge and after more than 2 weeks…
I am still awaiting a response from their head office – how disgusting for a loyal Pick n Pay customer." Pick n Pay responded by giving the customer an address to email and asked him to supply his full details and those of the store from which the buns were purchased. Talk about customer service! There's the complaint and there's the feedback.
Many ways
While Facebook is the giant, with approximately 25% of the total social media communication flow, it's only one of many ways to send words, pictures, videos and presentations to carefully targeted audiences. Its closest rival is Twitter, on which anyone can read, write and share messages of up to 140 characters. These messages are public and available to anyone interested in them. Users subscribe to messages by 'following' an account, and followers receive every one of your messages.
Businesses can use Twitter to share information, gather market intelligence and build relationships. LinkedIn connects you to business colleagues with similar interests. Google Plus is Google's answer to Facebook and has much the same features. And there are many others such as Stumble Upon, Flickr, which allows you to exchange pictures, and the social news site Digg. Each offers special features and competes for your attention and that of advertisers.
If you haven't already done so, enter the world of social media via Facebook. Use it to gain experience and to benefit your organisation. Sales and advertising is an obvious use, but what about using it to counter the often negative image of farmers? Why not lobby the public and politicians to give agriculture the recognition it so richly deserves?
Contact Peter Hughes at [email protected]. Please state 'Managing for profit' in the subject line of your email.