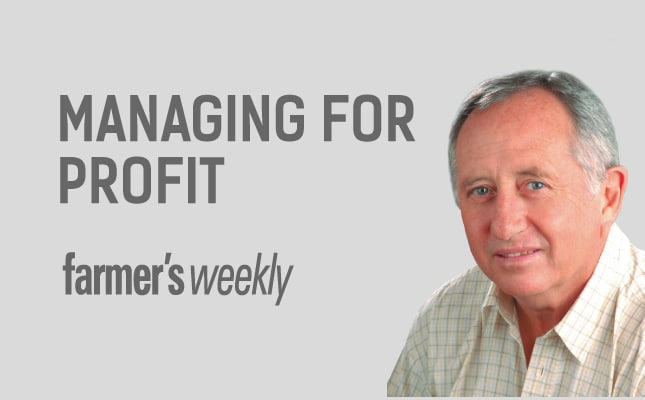 Breathing bracing sea air, getting salt water in our hair and sand between our toes, enjoying some fishing … All these were on the cards as we headed off down to the coast on a recent holiday.
Instead, we experienced nothing but gale force winds, rain and bitter cold!
Sulking at the window of the beach cottage, morosely watching the waves beating down on a mussel-encrusted rock, I had a rare creative moment.
"That rock could be one of our farmers," I thought. "No matter what pounding it takes, it never ceases to provide food, protection and a home for the thousands of beings that live on or below it."
A barrage of criticism
Farmers all over the world are easy targets; they're accused of causing soil erosion, wasting and polluting water, producing greenhouse gases, being guilty of extreme cruelty to animals, and contributing to the spread of disease.
Sadly, South Africa's farmers have even more to bear than this. They operate in the face of a non-supportive and hostile government, which accuses them of being land thieves and of treating their workers like slaves.
But despite these taunts and accusations, our country's farmers did us proud over the past two years. Food supplies kept flowing, staff remained employed and production and export volumes soared.
What's more, the constant stream of negative media coverage targeting farmers seems to have abated. In fact, there has actually been some positive media coverage praising the robustness of South Africa's farming sector and expressing gratitude for the role that farmers have played in getting the country through the past two difficult years.
Truly, our farmers have been unshakeable rocks, and they deserve to be acknowledged for a job well done.
But what now? Basking in the recognition of their more positive image, what should be top of mind for the coming year? How can farmers capitalise on the more positive environment in which they find themselves, and most importantly, keep making good profits?
Getting the balance right
A farm is a business, and like a table, it stands on four legs: production, marketing, human relations, and finance. All too often, to the detriment of the organisation, farmers focus their entire effort on the production leg only.
Yes, it's a vital part, but farmers need to know enough about the other three legs to keep the balance right. They simply cannot leave their own personal management skills and development to chance and take things as they come.
If you find yourself in this position, let 2022 be the year in which you make a special effort to develop your management competence in areas where it is lacking.
Finances, marketing and staff management
What about your basic financial literacy? Do you know how important it is to account for and provide for the non-cash costs such as depreciation? Do you understand exactly what it is, and why it has to be added back to profit to calculate cash flow? If not, you're in dire need of financial literacy training.
How about marketing? Do you know what the term 'marketing mix' means? Can you name the four Ps of the classical marketing mix? If not, get yourself onto a marketing course as soon as possible!
On the human or personal side of the business, do you understand the difference between 'true motivators' and 'hygiene factors', and how these two elements affect motivation levels of your employees?
No? It's high time you learnt about this important aspect of staff management. At a higher level, are you clear about the different roles, rights and remuneration principles of owners, directors and managers? If not, make sure you find the time to attend a governance course.
Prioritise your time
This year, why not switch some of the time you spend at study groups, attending farmers' days and sitting in production sessions to building up your broader business management skills? It will stand you in good stead and help you drive the business to even higher profit levels!
Peter Hughes is a business and management consultant.