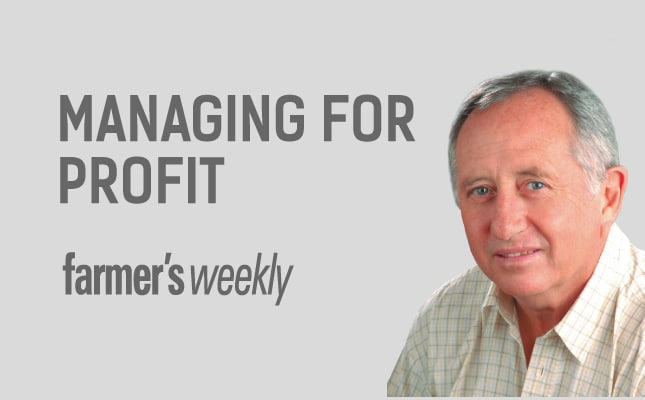 Sustainable. Biological. Organic. I often wonder how many farmers truly understand the meaning of these buzzwords.
'Biological farming', for instance, is not the same as 'organic farming'. The former aims to follow environmentally-friendly biological practices, and falls between the harsh 'traditional farming' of the past, with frequently tilled soils and liberal use of inorganic fertilisers, and 'organic farming', where only natural materials are used to nurture the crop.
READ:Predicting the future of farming
Yet 'organic' is a term open to various interpretations. Despite the best efforts of certification agencies, it still seems open to abuse in the marketplace. 'No-till' is a well-defined technique, widely recognised and difficult to misinterpret. But what about 'minimum tillage', 'reduced-till' and even 'low-till'? Try to discover what these mean and confusion reigns supreme.
The same applies to terms such as 'integrated farming', where one section of the farm supports another, and 'multi-cropping'. And if you mention 'permaculture' in farming circles, you'll get blank looks. In fact, the terms 'permaculture', 'holistic' and 'natural', all commonly used to describe approaches to farming, include everything that is part of 'conservation farming', but are closer to true 'sustainable farming', the Holy Grail – to my mind – of farming and business practice.
Tried and tested
I cannot help becoming impatient with all these supposedly new-fangled concepts and their modern titles. While some new elements have come to the fore, much of what they offer is old hat. Take Edgar Matthews. In his book The Birth of a South African Farm written in 1956 (recently updated and re-published by his daughter-in-law Barbara as A Pioneer's Story), he describes the success he had at Tukulu, his stock farm near Alice in the Eastern Cape, by working with and not against nature.
Matthews's sensitivity, his unique powers of observation, and his minute attention to detail put him ahead of his time in the application of concepts which today are captioned with catchy buzzwords, as if they are new discoveries. Take the lessons taught by Matthews, add to them today's social responsibilities, and you have a recipe for farming excellence and sustainability.
How to farm
Another favour that Matthews did for us was to publish the wonderful poem 'Law of the Land' by Oswin Ramsay, a fellow farmer from Whittlesea. I'm sure you will agree that these sentiments are as relevant today as they were 50 years ago.
Law of the Land (Oswin Ramsay)
Now this is the law of the land, son,
As old and as true as the hills,
And the farmer who keeps it may prosper,
But the farmer who breaks it, it kills.
Unlike the laws of man, son,
This law it never runs slack,
What you take from the soil
for your own, son,
You've damn well got to put back.
Now we of the old generation,
Took land on the cheap and made good,
We ploughed, we stocked
and we burnt, son,
We took whatever we could.
But erosion came creeping slowly,
Then hastened on with a rush,
Our rooigras went to glory,
And the steekgras we don't relish much.
The good old days are gone, son,
When those slopes were white
with lambs,
The lands lie thin and starved, son,
And the silt has choked our dams.
I have paid for this farm and fenced it,
I have robbed it and now I unmask,
You've got to put it back, son,
And yours is the harder task.
Stock all your paddocks wisely,
Rotate them all that you can,
Block all the storm waters flowing,
And spread them out like a fan.
Tramp all your straw into compost,
And feed it back to the soil,
Contour your lands where they need it,
There is virtue in sweat and toil.
We don't really own the land, son,
We hold it and pass away,
The land belongs to the nation,
To the dawn of judgement day.
And the nation will hold you worthy,
And if you are straight and just,
You will see that to rob the land, son,
Is betraying a nation's trust.
Don't ask of your farm a fortune,
True worth ranks higher than gold,
To farm is a way of living,
Learn it before you grow old.
So this is the law of the land, son,
To take you've got to put back,
And you'll find that your
days were full, son,
When it's time to shoulder your pack.
This article was originally published in the 29 November 2013 issue of Farmers Weekly.