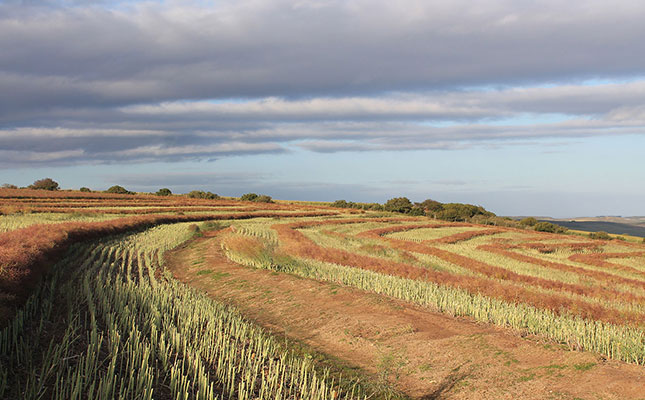 It is especially those economic sectors that rely on natural resources, such as the farming and energy sectors, that will have to undergo fundamental changes to stop the over consumption of resources that take centuries, if not millennia, to replenish.
The availability and sustainable use of natural resources is just one of the drivers that will shape future food systems. Globalised markets, new advances in technology, population growth and changing consumer habits and preferences will all have an impact on how and where food is produced and traded.
Two agricultural industries in South Africa that require urgent change are the wheat and poultry sectors.
Poultry production in South Africa cannot continue to rely solely on protective trade measures in order to remain viable within a highly competitive and globalised industry, and local producers will have to take an urgent look at how they can capitalise on export opportunities for high-value poultry products.
The wheat industry is arguably facing an even more uncertain future than the poultry industry. The growth outlook for poultry consumption remains positive, whereas changes in dietary preferences, especially amongst health-conscious and high-earning consumers, could put pressure on wheat demand.
Persistent global oversupply in the wheat market also continues to dim the long-term outlook for price increases.
In February, the Agbiz Grain desk will host a wheat indaba to communicate all the proposed changes that are aimed at reviving the local wheat industry.
But, perhaps, parallel to these discussions, farmers in wheat-producing regions should also explore alternatives to wheat production.
During a recent informal discussion with Ernst Janovsky, head of Absa AgriBusiness, he said that one possible future scenario for wheat production in South Africa's dryland areas is that it could become a niche industry for the production of high-quality grain.
This would imply, however, that many of those farmers who are now still producing wheat will abandon this crop and focus instead on sheep production or other farming activities that can ultimately deliver better returns.
South Africa would then rely on imports for up to 70% of its annual wheat consumption, which could prove precarious if the global supply situation were severely affected by climate-related disasters.
Given these global and unstoppable forces driving agriculture in a new direction, we can look forward to seeing the rapid unfolding of innovations in farming and food.
And I suspect that the answers to some of the challenges our farmers are facing now may not be what we currently know and expect.