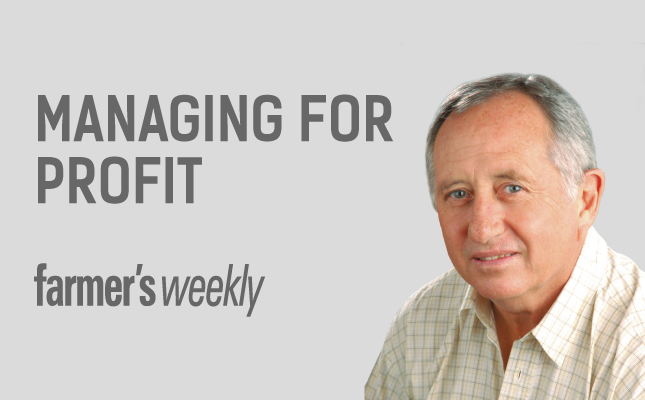 Don't let the tears in your eyes from the Springbok loss to Australia blind you to the valuable management lessons to be learnt from that match.
Those who have chosen a career in management, especially in the noble profession of agriculture, are among the exalted few.
How can you and your co-workers develop as much passion for work as golfers have for golf? What is it that motivates golfers? The fact is, there are many business...
The stage of lactation, genetic predisposition, and salt all influence the cows' dry matter intake, writes Malcolm Stewart-Burger.
Where there's common vision and shared labour between members of a family business, there's no greater meeting of minds and no greater family union.
Owners want good financial returns and dividends. Managers want good salaries and the freedom to manage and grow the business. Families want peace, harmony and love. It could be a...
Unless the private sector gets involved in education, we'll never make it as a winning nation. But farmers, having special relationships with their employees, have a unique opportunity and role...
Recruiting and selecting staff members isn't rocket science, but thorough planning is needed to make the right decision.
We all know it's the people who make the difference between a good and bad business. So why do so many employers make such a mess of their recruitment process?
A job advert may be aimed at the job seeker, but it also provides an insight into the competence, attitude and ways of a business and its management. And the...
Behaviour changes attitude, and the powerful tool of sport, with its magic of creating common vision and purpose, brings this about.
'Inborn talents do predispose certain people to becoming more successful than others, but each of the five indispensable talents of a great manager can be honed and developed.'