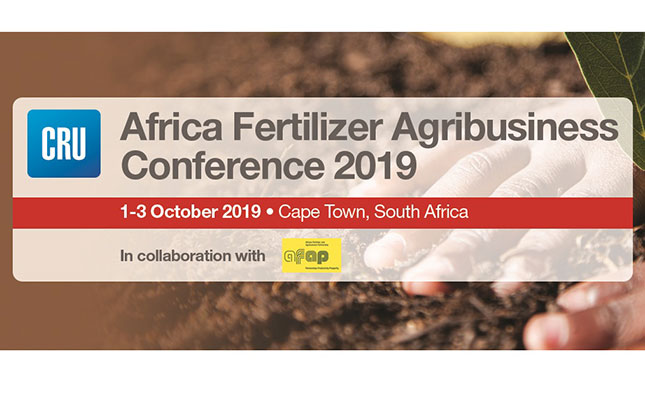 The comprehensive three-day event has consistently brought together a truly global delegation, and always ensured the participation of a large audience of the African SMEs and suppliers driving the African agricultural revolution.
The conference will explore:
Africa's premier fertilizer marketplace: Meet face-to-face with all the key players from the whole fertilizer and agribusiness supply chain
Solutions for Africa's commercial farming operations: The conference will explore technological advances in agriculture, financing techniques that have been successful for large farming and lessons from agrobusiness operations in challenging environments around the world that can be applied to Africa's large farming and agrobusiness operations.
Agrodealer, SME and emerging famer participation: Working in conjunction with AFAP and other key stakeholders, the event partners will again ensure the participation of a large delegation of agribusiness and farming community leaders from across Africa, in an effort to find real solutions for smallholder farmers.
Strong content supported by facilitated networking: The conference series has built a reputation for meaningful discussion and being a unique networking opportunity. In 2019, the event will add closed-door stakeholder training, speed networking, round table discussions, and site visit field demonstrations. Participants can be assured of gaining new contacts and knowledge that can make an impact on their business.
Key sessions at the 2019 conference will include:
Insights from the policymakers leading the African agricultural revolution on efforts to boost fertilizer trade
Understand the agribusiness landscape across the continent and the role of the smallholder farmer in achieving a green revolution
Updates on key factors affecting fertilizer demand across the African markets
Analysis of the fertilizer production and blending projects in development across the region
Agri-input supply and finance strategies to empower the smallholder farmer
Soil health analysis, aquaculture and satellite technologies for precision farming in Africa
Regional economic dynamics and considerations for investors in African projects
A comprehensive overview of the fertilizer supply chain and key corridors for inland trade across Africa
For more information, visit events.crugroup.com/eastafrica/home
View a list of sponsors and exhibitors.