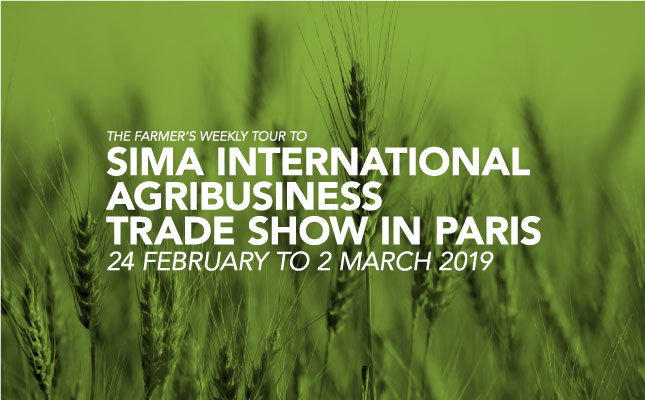 (Bookings are closed) The SIMA International Agribusiness Trade Show is taking place from 24 to 28 February 2019 at Nord Villepinte in Paris, France. The theme for the show is 'Together we grow the world'.
Join Farmer's Weekly on this tour to SIMA, the international trade show for farming innovation.
A new addition to SIMA 2019 is the AGRO SUPPLIES VILLAGE in which seed, fertilisers, and other crop protection technologies will be exhibited for the first time. The show also gives breeders and genomic professionals an opportunity to meet and do business.
Future tours and booking information
Marianna du Plessis
063 076 9135 | [email protected].