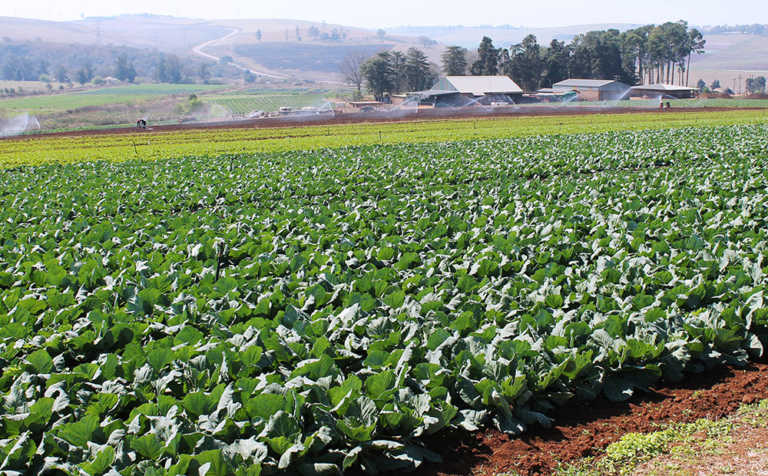 The Census of Commercial Agriculture that will run from 15 October 2018 to June 2019, will cover all South African farming operations, according to statistician-general Risenga Maluleke.
He urged all commercial farmers to participate in the census.
Speaking at a media briefing in Pretoria, Maluleke said South Africa last held an agricultural census in 2007, and that the United Nations Food and Agriculture Organisation recommended that countries conduct such a census every 10 years.
READ Concern over lack of training for future farmers
The aim of the census of commercial agriculture was to collect basic quantitative information on the sector. "This information is essential for planning, policy formulation, and measuring food security," Maluleke explained.
A statement issued by Statistics SA said about 600 field staff members would be visiting commercial farming businesses to determine the number, size, nature of production and inputs usage of these operations.
Dr Requier Wait, head of economics and trade at Agri SA, welcomed the census and described it as being an important tool for understanding trends in South African agriculture, and supporting policy development and long-term planning.
READ 70% of commercial farmers experienced crime in 2017
The data collected could also assist organised agricultural organisations in their mandate of promoting and supporting the development and sustainability of the sector, Wait said.
Chris van Zyl, assistant general manager at TAU SA, also expressed support for the census for collecting and interpreting agriculture-related data that could be used to create a baseline for comparing past and of the future trends.
READ SA commercial farmers key to Africa's food security
However, Van Zyl reminded Statistics SA and government that "should the agricultural census data be abused for ideological purposes, or for whatever purpose not aligned in ensuring economic growth, stability and inevitably food security, serious doubts would arise. Bearing in mind the current safety and security situation in the agricultural sector, it is expected that Statistics SA field workers will respect the existing protocol which directs access to farms and smallholdings," he said.
Download the Agri SA Farm Access Protocol.