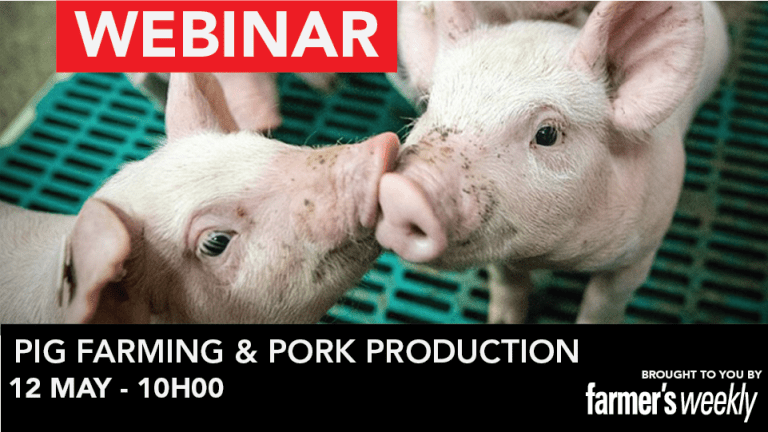 Join us for key insights into the following:
An overview of South Africa's pork industry, including current trends and challenges;
The pig breeds available here and which are best for specific purposes;
Animal welfare considerations, including health and housing, to improve the well-being; of your herd;
Best practices for pig hygiene and slaughtering to ensure the highest-quality product;
Market opportunities and export prospects for South African pork.
Here's a unique opportunity to learn from the experts and connect with fellow pig farmers and pork producers.
Don't miss it!
DATE: 5 May 2023
Time: 10am