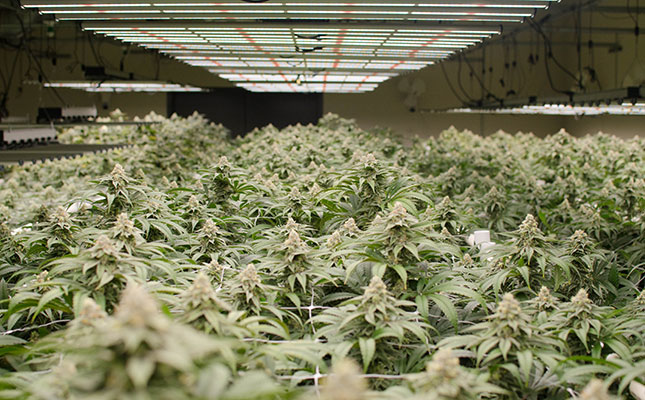 Fluence by OSRAM (Fluence), a leading global provider of energy-efficient LED lighting solutions for commercial cannabis and agriculture production, announced today it has partnered with The Lamphouse, the largest supplier of specialised lamps in Africa.
With more than 40 years of experience in numerous specialty lighting sectors, The Lamphouse is Fluence's exclusive partner serving South Africa's professional horticulture stores and fulfilling large commercial cannabis projects.
"Local partnerships are a key factor in delivering fast and reliable solutions to growers. The Lamphouse is a natural extension of the Fluence team on the ground in South Africa's biggest cities and beyond," says Timo Bongartz, Fluence's general manager for Europe, the Middle East and Africa.
"The African cannabis market holds incredible potential and we know we've found the right partner in The Lamphouse. We're proud to collaborate with such a trusted brand and to support the growers who are revolutionising the South African cannabis market."
According to Prohibition Partners' African Cannabis Report, by 2023, Africa's legal cannabis industry could be worth more than $7,1 billion (about R117,1 billion) annually, with South Africa alone contributing an estimated $1.7 billion (R28 billion) a year.
As the cannabis industry continues to gain traction throughout the country and continent, The Lamphouse suggests growers will not only need innovative technology at their fingertips, but evidence-backed cultivation practices that yield high-quality crops, improved yields and consistent growth patterns.
"We're thrilled to partner with Fluence and expand our solutions within our horticulture lighting division," says Glenn Morris, CEO of The Lamphouse.
"The Lamphouse has been an OSRAM strategic partner for more than 30 years, and joining forces with Fluence will further bolster our offerings with the team's leading lighting solutions and their impressive bench of horticulture experts. Horticulture is an exciting, dynamic industry, and we're confident that in working with Fluence, we will continue to deliver the most innovative products on the market to our customers in South Africa."
Through its partnership with The Lamphouse, Fluence lighting solutions have been implemented at pre-licenced and licenced cannabis greenhouse and indoor facilities throughout the country.
Fluence and The Lamphouse are working closely with local consultants and greenhouse builders to provide holistic cultivation solutions and consultation.
For more information, visit fluence.science.