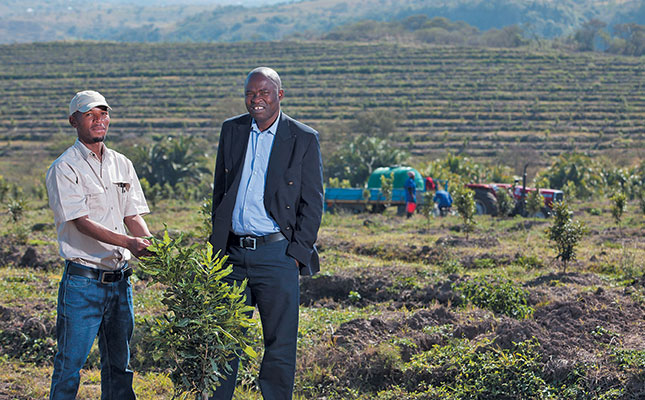 Macadamias were introduced to South Africa in the 1960s, and the industry has since burgeoned into arguably the fastest-growing tree crop industry in the country. Competing with Australia as the world's largest producer, South Africa's macadamia industry has grown rapidly from an annual production sales value of R32 million in 1996, to over R4 billion in 2015.
While the majority of the country's macadamias are produced in three provinces, Limpopo, Mpumalanga and KwaZulu-Natal, the Eastern Cape's climate, especially along the eastern coastal belt from Bizana to just beyond East London, is also suitable for macadamia production.
However, most of the potential production land is situated within the former homelands of the Transkei and Ciskei, and few commercial macadamia farmers have been able to access this. Moreover, the province's contribution to this lucrative industry has been insignificant.
Empowerment through business innovation
East Cape Macadamia (Pty) Ltd (ECM) has developed a business model that aims to increase provincial involvement in the industry, as well as empower rural communities in the process. According to Mkululi Pakade, one of the company's directors, ECM wants to build the province's macadamia industry by positioning communities as key players in the industry.
"We don't just want to grow macadamia trees, we want to also grow communities. We are especially focused on empowering women and the youth through skills transfer and wealth creation," says Pakade,
The business model, which he was instrumental in developing, relies on partnerships between ECM, relevant communities and government. ECM, a private company, and a community trust form an operating company of which the latter owns a 51% share.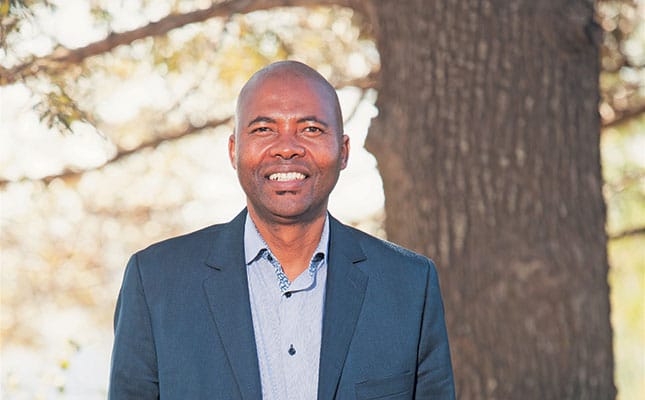 ECM then rents land for macadamia production from the community trust through the operating company, and utilises its extensive expertise to establish a commercial macadamia farm on the land.
Government is expected to provide the infrastructure for the project, which, through shared ownership and effective skills transfer to the community, provides it with a platform from which to achieve its empowerment responsibilities.
Everyone benefits
Pakade says that the business model offers all three partners substantial benefits without significant risk or prejudice. Private businesses are able to expand their macadamia production without having to purchase expensive land.
They are given access to prime growing areas, which, due to the land tenure system, they might not have been able to gain access to before.
Communities become business owners and role players in a high-end commodity industry, and become increasingly involved in the entire macadamia value chain.
They will also be given shares in a processing facility that will be built once sufficient critical mass is achieved to warrant it. As a whole, the community will benefit from increased employment opportunities, effective skills transfer and the generating of income through the leasing of land.
Although the model relies on government assistance to initially provide the required infrastructure, Pakade says that no government investment would be required thereafter.
"Historically, schemes were more farming for the people rather than farming with the people, especially in the former homelands with the Ulimocor and Tracor projects. As a result, they created a form of dependency; without any control over how they were operated, the communities became reliant on those projects and the continued support of the homeland structures.
"Our model empowers the community as business owners, who then make business decisions with their partners to ensure the long-term sustainability of the business."
Successes
Thus far, the model has been successfully implemented at two sites in the province. The Ncera Macadamia Farms (Pty) Ltd (NMF) has made more than R11,6 million since its launch in 2013. It now also includes a top-class nursery that received a five-star rating from the SA Macadamia Growers' Association.
The nursery was used to supply ECM's second project, located in Amajingqi near Willowvale on the Wild Coast. Officially launched in October this year, Amajingqi Macadamia Farming (Pty) Ltd (AMF) has already planted 100ha and plans to plant a further 200ha before the end of 2017. Inaugurated chief of the Amajingqi Traditional Council, Chief Ngwenyathi Dumalisile, said that the community's partnership with ECM was in line with its own industrial strategy to turn Amajinqi into an independent and sutainable community.
Inaugurated chief of the Amajingqi Traditional Council, Chief Ngwenyathi Dumalisile, said that the community's partnership with ECM was in line with its own industrial strategy to turn Amajinqi into an independent and sutainable community.
"The macadamia project is well-aligned to the aspirations of our own area's long-term industrial strategy, Kulo-Jingqi," said Chief Dumalisile. "Hence, we welcomed the partnership with ECM to form AMF, and have already been able to introduce upskilling initiatives and establish a foundation for a sustainable agricultural value chain in our area."
With both of these projects already demonstrating the model's potential for success, Pakade says that ECM hopes to implement it in other provinces, as well as promote its use with other commodities to assist in the empowerment of communities in areas not conducive to macadamia production.
"Our plan is to build 4 200ha of macadamia plantations in the country as a starting point; part of it will be in the Eastern Cape, and some of it will be in other areas of South Africa.
"But we also want to inform government and other industries that our model can be used in the production of other commodities, and will work for other fruit trees beyond macadamias."
Email Mkululi Pakade at [email protected].