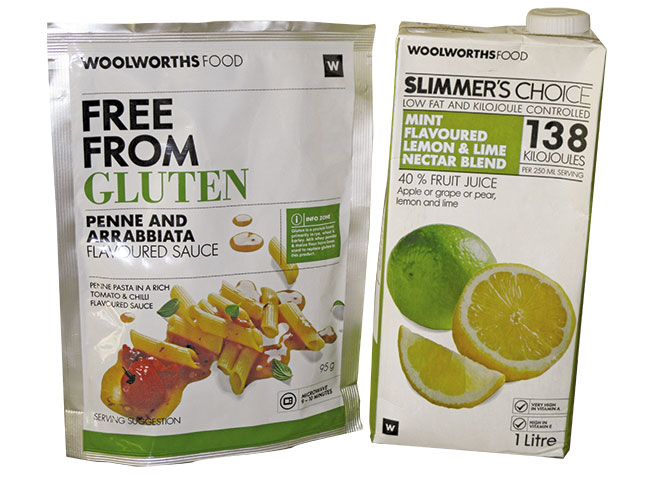 The new proposals (Regulation 429 of the Foodstuffs, Cosmetics & Disinfectants Act) include the adoption of the nutrient profiling system. Already in use in the UK, Australia and New Zealand, this is a scientific method of measuring food products to determine what claims can be made about their nutrient and health status on labels.
READ:Enabling good value between farmer and agent
Scoring products
Food products are evaluated according to a set of nutrient profiling scoring criteria (NPSC). Beverages are classed as Category 1, while cheese and processed cheese (containing more than 320mg calcium/100g), edible oil, edible oil spreads, margarine and butter are in Category 3. All other foods, including fruit and vegetables, processed foods and prepared meals, are in Category 2.
Each category has a baseline of points. Points are subtracted for the amount of saturated fats, sodium and total sugars in the product, and added for fruit and vegetable, fibre and protein content. The final score must fall within a certain range to be permitted to carry a health claim, such as 'Low Fat', 'Fat Free', 'Low Sodium' or 'Low GI'.
Healthier foods
"The goal of nutrient profiling is to prevent the masking of undesirable nutrients," says Woolworths food scientist Karin Carstensen. "It will be used to encourage the food industry to change recipes and formulations to ensure healthier foods, for example by reducing the sugar content.
"The system can also weed out those making misleading health claims on labels. A well-known example is that of jelly sweets, which claim to be 'fat-free' although they are high in sugar."
GM foods
Under SA legislation, the food industry must include 'genetically modified' on labelling only if the item contains more than 5% GM organisms (GMO). Any product with less than 1% GM content does not need labelling, while it's optional to label products with a GM content of 1% to 5%.
GM crop production has increased worldwide."Globally, 79% of soya, 70% of cotton, 32% of maize and 24% of canola is GM. In South Africa, which is the largest GM crop producer in Africa and the eighth-biggest worldwide, 100% of cotton, 86,6% of maize and 92% of soya bean is GM," says Woolworths food technologist Brenda Goodchild-Brown.
"Our labelling policy is to remove or replace ingredients from GM crop sources where we can, or else print the words 'may be GM' on the label. If we cannot guarantee that an ingredient was not derived from a GM crop – even if the product contains no traces of GM DNA or it contains 0,1% GM – we label it so that the consumer can make an informed choice," says Goodchild-Brown.
Woolworths aims to reduce the number of GM-labelled products in its private label foods by 50% over the next 12 months.
"We're working with suppliers to identify non-GM alternatives," says Goodchild-Brown. "It's often not commercially viable to exclude GM. Many ingredients may need to be imported from the EU. It may cost 40% more for non-GM raw materials.
"We can't do everything at once, so we will leave those items that have a heavy commercial impact to the end."
* Read more about 'Food labels – get the inside story' in FW, 3 October 2014.
This article was originally published in the 3 October 2014 issue of Farmer's Weekly.