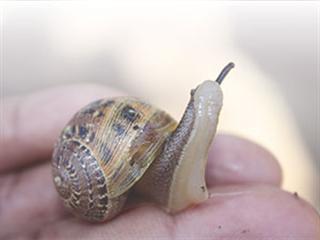 With a sure-fire business plan and an enthusiasm for its product, South Africa's first live-snail exporting company proves that one man's pest is another man's profit. Focusing on the hand-harvesting, processing and marketing of terrestrial snails, Elezane Industries, which trades as SA Snailcompany, is the brainchild of zoologist Iva Puel-Clemments.
Getting started
Iva was approached by the South African Consulate in Brussels to head a pilot study on snails in South Africa. What started out as a community development project soon turned into a fully fledged, wholly black-owned business. Founded in 1999, Elezane Industries started exporting large quantities of snail meat in 2002. Two years later, it started exporting live snails to Europe (mainly Spain and France).
The company won the Absa-Cape Chamber of Commerce Western Cape Exporter of The Year award in the smaller exporter category in 2008 and was a finalist in the National and Western Cape Productivity Awards in 2009. And company director Shelldon Breda says it is just getting started. "Our aim isn't only to keep increasing the number of live snails exported to Europe every year," he explains.
"We also want to continue creating more jobs by expanding the industry into the local market, and will soon launch a range of value-added snail products in South Africa." The business also offers an environmentally friendly solution to the terrestrial snails that plague wine and fruit farmers in the winter rainfall belt of South Africa, reducing farmers' dependency on pesticides to control them.

Many job opportunities
Elezane also creates hundreds of jobs in snail harvesting in rural farming communities. And the subsequent processing and exporting of snails further contributes to job creation and ensures profitability and sustainability. "In 2004 we exported 10t of snails, all of which was sourced in the Langkloof. As the business grew we started harvesting snails from other areas in the Western and Eastern Cape," says Shelldon.
"We now export about 25t of snails per year. A single snail only weighs about 6g, so we need more than a couple of bucket-loads. Add to this the fact that each snail is hand-picked, hand-cleaned and hand-selected, and you have an extremely labour intensive operation. "When snails are harvested, the company creates seasonal jobs for between 300 and 500 people. The harvest season stretches from May through to February. In our busiest time, from August to January, we harvest about 2t to 5t a week. But not all harvested snails can be exported. They must be the right size and correct species.
"To source the snails we mostly work with entrepreneurs who manage teams of snail harvesters in their communities."
Farmers employ people to harvest snails or let entrepreneurs coordinate the harvesting and then sell the snails to SA Snailcompany. One such entrepreneur is Elliot "Parafien" Kondile. "The business has been good for me," he says. "It keeps me busy and I can employ women from our community to harvest snails on farms in Elgin and Grabouw." Harvesting aside, SA Snailcompany employs between 13 and 40 people, depending on the season, at their processing plant in Hermanus.
The production process
Harvested snails are hand-selected according to size. They must be alive and the correct species – the company focuses on the Helix aspersa (brown garden snail), known in gastronomy circles as the French petit gris (little grey). After sorting, the snails go through a cleaning process, called purging, lasting three to five days. Small batches of snails are placed in clean containers and fed high-fibre organic grain material, such as bran, to rid the digestive system of soil, grit or harmful toxins the snail may have ingested.
They are then placed in a controlled environment where temperature, humidity and air-flow are manipulated to force them into hibernation. They're shipped to Europe in this state and sold on fresh produce markets or processed into various products.
Snail market
There's a strong demand for snails worldwide, especially in countries such as Italy, Spain and France. France has the highest snail consumption, with a typical French person eating up to 1kg of snails a year and the country consuming roughly 50 000t annually, 50% of which has to be imported. Spain has more moderate consumption figures (around 14 000t), but also depends on imports to match its internal demand.
Shelldon believes the local market has a lot of potential. At present, South Africa imports around 217 000kg (mostly from Asian countries) canned snails. But, he says, South African snails have a better colour, taste and texture. "South African snail-eaters haven't learnt to be discerning when it comes to quality. Most people are after the garlic butter served with the snails. They must be educated and exposed to better-quality snails to know that local snails taste better than what's currently imported.
"Some value-added products we're looking to put out in the local market include frozen cooked snail meat in bags, jarred and canned snail pâté and canned and bagged snails in brine," he says.
E-mail Shelldon Breda at s[email protected].