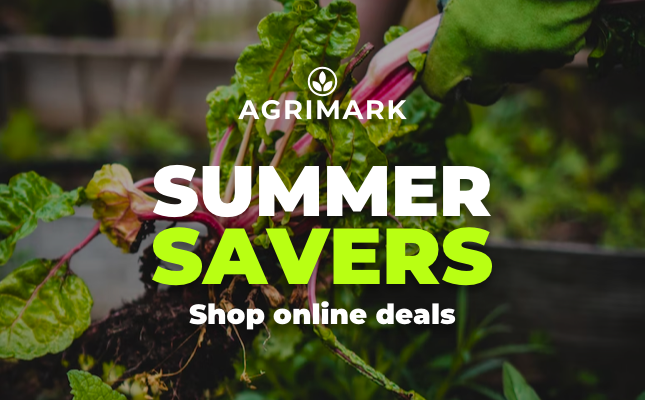 The start to the festive season just got more exciting with Agrimark Online's summer savers, featuring everything from pool to garden, irrigation, outdoor & DIY products. Agrimark is helping your summer be effortless as you prepare to entertain and relish the holidays.
Announcing the official launch in September, Kaap Agri CEO, Sean Walsh, said the online store offers a distinctive range of products that Agrimark has become known for.
"Agrimark Online offers an e-catalogue of over 40 000 products across 25 categories, ranging from camping equipment to tools, fertilizer to pet products, paint to building materials, and all of the unique agri-lifestyle items the group has to offer."
Selected ranges online
From skottelbraais to cable ties, the Agrimark Online catalogue also includes the retailer's distinctive range of irrigation products and accessories, as well as specialist products such as parts, accessories, and farming equipment from Agrimark Mechanisation.
A selected range of 7 500 products is available for purchase online. These products are stocked in the group's distribution centre in Paarl, from which the orders are being fulfilled.
"Continuous improvement is part of any e-commerce journey, and we will continue to expand the range of items for online purchase," said Walsh.
Seamless purchase & browsing experience
The group's investment in new supply chain management systems is bearing fruit in managing inventory visibility, stock availability and pricing structures.
"Customers today expect a seamless purchasing experience, whether online or in-store. Our product prices are aligned across our physical stores and the online store, customers can view whether a particular product is available at their local Agrimark and the online store also caters for our account customers offering an on-account payment option."
Home delivery
Agrimark Online provides home delivery anywhere in South Africa via logistics partner Dawn Wing. If a website user lives on a farm, there is even the option to drop a digital pin at the farm's location.
"We want farmers, families and friends anywhere in the country to feel like they have an Agrimark on wheels!," said Walsh.
For more info, visit: www.agrimark.co.za