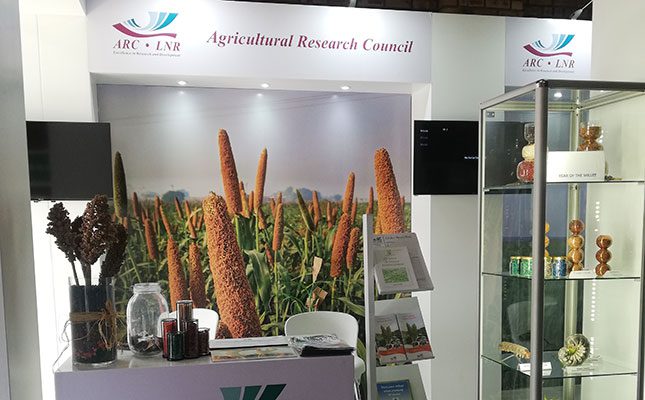 Its highest priority is to safeguard national food security and as such it is at the forefront of mitigating challenges to food production, such as drought.
Food security is considered a human rights issue, particularly as millions of people are living below the poverty line. For these individuals and families, access to affordable and nutritious food continues to be a challenge.
Through institutions such as the ARC, a more concerted effort is required to empower the underprivileged and use cutting-edge technology to provide South African farmers with sustainable solutions.
The ARC is strategically placed to develop innovative technology to assist farmers in the country and beyond, and it is therefore important for the ARC to compete on a global scale. For it to do so successfully, policymakers need to ensure greater investment in agricultural research, development and innovation.
As one of the main contributors to South Africa's GDP, agriculture is crucial to economic growth. Despite the unfavourable conditions during the height of the COVID-19 pandemic, the agriculture sector continued to record substantial growth.
COVID-19 underlined the fact that even when their movement is restricted, people need food; while the rest of the country almost came to a standstill, farmers continued to feed people and keep them healthy.
The Fourth Industrial Revolution (4IR)
The ARC recognises that 4IR is upon us and is influencing many disciplines and industries, including agriculture. This revolution is characterised by a wide range of technologies that combine the digital and biological worlds, and is reshaping the way people work and how they live their lives.
President Cyril Ramaphosa, during the launch of the presidential commission on 4IR, said: "Unless we adapt, unless we understand the nature of the profound change that is reshaping our world, and unless we readily embrace the opportunities it presents, the promise of our nation's birth will forever remain unfulfilled."
Just one example of a 4IR innovation is an early-warning system that can provide instant information on weather conditions to farmers to help them avoid risks to their crops.
The ARC has developed a number of apps that can help farmers embrace this technology and launched its mobile application hub in 2018. The hub is a one-stop shop for agricultural stakeholders and provides farmers with relevant information as well as instant access to ARC experts. As such, the hub aims to help bridge the divide between commercial and small-scale farmers in South Africa.
President and CEO of the ARC Dr Litha Magingxa said: "There is a need for the ARC to develop a comprehensive framework and action plans to deal with opportunities presented by 4IR, while mitigating the risk of the transition to the agricultural digital industrial revolution."
Agriculture is well positioned to create jobs for young people by harnessing opportunities in agribusiness entrepreneurship and innovations along the entire value chain. Digital innovation, complemented by the use of information and communications technology, can prove to be the masterstroke to unlock the rural and urban agribusiness divide that has eluded the agriculture sector for many years.
ARC at NAMPO: 16-19 MAY 2023
This year, the ARC will once again take part in NAMPO Harvest Day, one of the largest agricultural trade shows on the continent. Since its inception, NAMPO has been a leader in showcasing agricultural innovation and providing a platform for agricultural role players nationally and abroad. Visitors are warmly welcome to come and meet representatives of the ARC to learn more about its programmes and projects, including its efforts to embrace 4IR through innovative digital solutions.