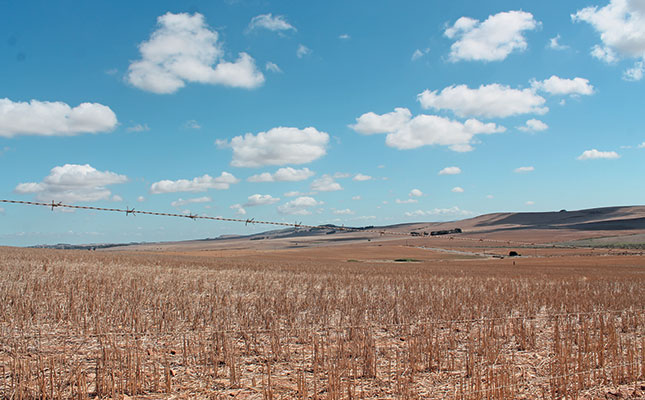 What is TAU SA's stance on the state of land reform?
Land reform in South Africa is complicated and there are no easy answers. The structural weaknesses in the department and weak political leadership have led to the current impasse. TAU SA is aware of the need for land reform but everything comes at a price.
Land reform cannot be implemented without clear goals and principles. Ideas such as the 80:20 principle that land distribution should reflect the demographics of the population are nonsensical, and the realities of the productive utilisation of farmland are largely ignored by the proponents of this.
The successful land reform projects have been driven mainly by organised agriculture and the private sector. Very few government-driven projects have been successful. The fact that organised agriculture and the private sector are getting involved is a positive sign.
It's impossible for the Department of Rural Development and Land Reform (DRDLR) to continue recapitalising failed farms for political reasons and the economy can't continue to bear this burden.
Government will also soon face a challenging political matter: there simply isn't enough land available for land reform, and government will have to convey this message to South Africans.
This became clear in workshops and conferences in October/November 2016 organised by the DRDLR. It was also obvious from these meetings that very few people want to be large-scale commercial farmers. The majority want a relatively small piece of land to be self-sufficient in food production.
And what about expropriation?
President Jacob Zuma's proposals for expropriation are not an option. They should be seen as the last resort of a bankrupt politician who has nothing more to offer his constituency.
The impact of any expropriation proposal is likely to be subjected to legal scrutiny, which will slow land reform further. The way this will play out in the legal system remains to be seen.
We need to amend the legalities pertaining to land clams and restitution to expedite the process. There are too many invalid claims bogging it down, and consuming money. Failed projects should not be recapped. Most claimants prefer to be awarded financial compensation anyway.
We need swift, effective action on this to assist those claimants who genuinely want land to ensure that they are kept in the loop and supported to become successful food producers.
Is sustainable small-scale farming possible in South Africa?
Small-scale farming is an instrument to alleviate poverty but it will never replace commercial farming as an economic practice. It doesn't make sense to reduce a commercial farm in full production to a fragmented piece of land to accommodate small-scale farms.
Existing government land must be used for this and small-scale farmers should be supported by the state to become self-sufficient.
The argument in favour of small-scale farming in South Africa put forward by Prof Michael Lipton from Sussex University at the National Conference on the Regulations of Agriculture Land Holdings Policy in November 2016 was ill-informed.
It was clear that he had no understanding of SA agricultural conditions and markets, in common with many other advocates of small-scale farming.
The realities of small-scale farming locally differ significantly from small scale farming in, among others, Brazil and Taiwan.
What is your opinion on so-called land grabs and land invasions?
We're very concerned about the irresponsible calls made by politicians, among others, encouraging people to grab land or invade land. Should this happen, it would be virtually impossible to control.
The already overloaded SAPS will not able to protect property and the general lawlessness resulting from land grabs. TAU SA has through its security structures and networks begun to create awareness amongst farmers to be on their guard against possible invasions.
It is not only commercial farmers who will fall victim to land invasion; government land, too, will be targeted. South Africa needs stern action against this. Organised agriculture should also be vigilant and not engage with mongers of land grabs and land invasion. Such engagement will create more uncertainties.
Engaging the proponents of land grabs and invasions will only create an agenda for them to push their own populist agendas and give them a measure of credibility they do not deserve.
What about DRDLR Minister Gugile Nkwinti's plans to take land ownership ceilings to Parliament?
The proposed land ceilings are, in our opinion, political gimmicks to garner support for the 2019 election.
At the Agri-parks Implementation Workshop and the "National Conference on Regulations of Agriculture Land Holdings Policy" held in November last year, the majority of stakeholders present were in favour of land ceilings of 5 000ha per unit.
Even if the suggested land ceilings stand the legal test, it's improbable that they would be implemented because of the protection offered by the Constitution.
Land ceilings are also likely to have a negative impact on food security and investment.
The interpretation by the SA judicial structures of the "just and equitable" clause in Section 25(3) of the Constitution puts the principle of buying and selling land at market value at risk.
This was evident in a judgement passed in the Land Claims Court on the so-called Middelburg case, where the judge ruled that the market price need not be paid for a piece of land and the price was consequently reduced.
It's likely that market prices will be restricted to transactions between private buyers and sellers and not be applied in transactions between private sellers and government. The same goes for expropriation of land.
What are your concerns about the proposed amendments to the Extension of Security of Tenure Act?
This Act, tabled in 1997, gives certain rights to landowners and farm dwellers. However, it seems as if farm dwellers did not interpret it correctly.
No farmer can allow illegal grazing, cutting of fences and the creation of illegal structures on farms. Such actions left many with no choice but to evict tenants. The fact of the matter is that farm dwellers are on a farm with that farmers' consent.
Indications are that government wants to amend the Act in favour of farm dwellers and to the detriment of land owners.
One of the main concerns for us in the proposed amendments is the clause that prohibits courts from issuing eviction orders in terms of the Act if the farm dwellers are not legally represented.
The lack of farm dwellers' legal representation or the delivery thereof by a government department cannot be allowed to impede on a landowners' rights.
The initial aim of the Labour Tenants Act was to provide security of tenure for labour tenants and those persons occupying or using land as a result of their association with labour tenants, and to provide for the acquisition of land, among others.
Tenancy occurs mainly in Mpumalanga and KwaZulu-Natal, and to a lesser degree in North West and Limpopo.
Labour tenancy means a person working for a farmer at no pay in exchange for the use of land to conduct his own farming concern. The act makes it possible for workers and their families to claim for compensation for the land they or their parents farmed on.
Email Danie du Plessis at [email protected].