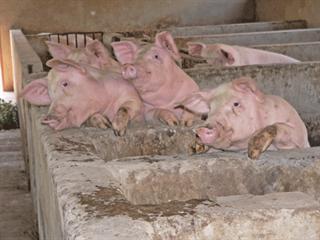 Tabi Diphoko was born in Aliwal North, Eastern Cape, and spent much of his youth looking after cattle on his family's subsistence farm. Today, he's the proud owner of a piggery near Soweto. It's been a long, hard road, but it shows what can be achieved if one has a passion for farming and is determined to overcome setbacks.
Tabi, now 77, migrated to Johannesburg in 1969 to join his mother, Martha, who worked as a domestic, and to seek a better future. He got a job as a taxi driver and went on to spend many years in the industry, ending up in 1998 with his own fleet of five taxis. "I can't stop looking for opportunities, and I never stop trying," says Tabi.
In the same year, while waiting for passengers in Schweizer-Reneke in North West, Tabi came across an empty shop – and immediately rented it. Within a few weeks, he had left his taxi business in the care of his wife Lungiswa and his elder son Lebogang, and moved to Schweizer-Reneke to start trading in his shop!
"My wife was a school principal, so Lebogang managed the business," Tabi recalls. "She visited at the weekends." It was here, by pure coincidence, that he was introduced to a pig farmer, a Mr Mothopi. The two became friends, and when Tabi showed an interest in pig farming, Mothopi gave him a portion of his plot to try his luck.
Small beginnings
"I started off with only one thin pig," recalls Tabi. A local farmer was getting rid of his herd and had sold them all except for this one. "We found it roaming around the yard with nine piglets. We had to chase the thing for hours before catching it," laughs Tabi, who paid R600 for the pig and its piglets. Incredibly, he adds, the pig is still productive today, 14 years later, and outperforms the others.
Tabi kept buying pigs until he had a breeding herd of more than 50 sows. However, he was growing concerned about the safety of Lungiswa back in Soweto after several burglaries at his home. Finally, in 2004, he and Lebogang agreed that they would swap places – he would return home to Soweto, and Lebogang would manage the shop and piggery.
On his arrival, Tabi began looking for land to start up a piggery closer to home, and finally found a plot in De Deur near Vereeniging. He bought 10 sows to launch his operation, but unfortunately, things didn't work out as planned: the animals fell ill and he was forced to cull them all.
Tabi refused to give up. In 2007, he signed a lease for a 2,5ha government plot in Zuurbekom and the following year went back to Schweizer-Reneke to select 21 sows as breeding stock, selling the rest and discontinuing the shop.
Overcoming setbacks
Tabi's piggery at Zuurbekom was soon under way, but he continued to encounter challenges – most of them to do with crime, as he wasn't living on the farm.
One morning, for example, he arrived to find that more than 25 pigs had been stolen. "The three workers living on the farm didn't hear anything," he says. This was despite the fact that the pen's wall was broken down.
After more incidents of theft, Tabi moved onto the farm where he had several brushes with criminals, even exchanging fire with them.
But the biggest setback of all came with the death of Lungiswa in 2010. Tabi says that although Lungiswa had worked full-time, she had always been involved with the farm.
"She was an inspiration to me. She had two chicken houses here on the farm, one for layers and the other for chickens. There were many customers," he remembers. After Lungiswa passed away, Tabi saw little point in carrying on, and scaled back, retaining only a few pigs. But late last year he made the decision to rebuild his business.
Quality Pork
Currently, Tabi has 13 breeding sows and one boar. "It's important to produce the very best pork you can," he argues, even though it may be difficult when you have only limited resources. "Good quality feed is expensive," says Tabi, so he adds green feed such as vegetable peels to his pigs' diet to make it nutritious. He supplements this with small rations of feed bought from different suppliers. He also feeds them with surplus products from a nearby dairy.
Staying hands-on
Weaners, though, are always fed quality grower feed. Tabi weans his piglets at about 28 days, depending on the animal's condition. The piglets are put on iron supplements after weaning, and he markets them at auctions and to the public. His mortality rate is very low, thanks to his hands-on approach. He gives pregnant sows Ivomec to help fight worms, lice and mites, and usually assists the sow when she's giving birth.
"I make sure she has ample space and don't put her in a small farrowing pen," he says. He also gives the piglets Ivomec at 14 days.Tabi says that he has learnt everything he knows about pigs from his own experience, and he's still learning. "I read everything that I can find on pigs," he adds.
He has also joined the Zuurbekom study group and says such groups are excellent for exchanging advice. Despite his age, Tabi is not slowing down. In fact, he's determined to expand his business, and is even selling his house to fund this. "I want to be able to have at least 200 breeding sows in the next few years," he says.
Contact Tabi Diphoko on 084 305 4845. •FW