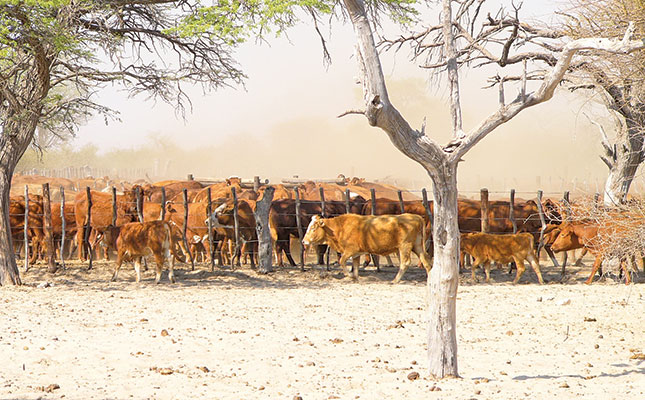 Farmers in Botswana have expressed concern about that country's government continuing to allocate low budgets to the agricultural sector.
This is in contravention of the United Nation's Malabo Declaration which requires governments to allocate at least 10% of their national budgets to the sector.
Botswana's minister of finance and economic development, Kenneth Matambo, announced in his recent 2017/2018 budget speech that the Ministry of Agricultural had been allocated P1,34 billion (about R1,65 billion), or 3% of the national budget.
READ 'A tough, but hopeful #budget2018' – Gigaba
Responding to the budget, farmers in Botswana accused the government of ignoring the Malabo Declaration by allocating low levels of funding to the development of the agricultural sector.
In an interview with Farmers Weekly, Botswana-based farmer and agricultural researcher, Pearl Ranna, said that due to low budget allocations to the agricultural sector, farmers in that country were expected to continue receiving limited financial support this year.
This could result in reduced food production by domestic farmers, which would necessitate high levels of food imports, she said.
According to Ranna, limited funding for the sector was hampering infrastructure development for livestock farming and other agricultural development programmes.
Chairperson of the Botswana Horticultural Council, Michael Diteko, said all sub-sectors of agriculture in Botswana needed more funding in order to grow.
"All the sectors should embrace new technology which requires extra funding. Countries such as Ethiopia, for example, have invested in greenhouses that are rented to farmers to increase agricultural production.
We have to move away from [dryland] to irrigation in our crop production, this means funding for infrastructure."
As a result of limited funding, the agricultural sector in Botswana had seen no significant growth in the past decade.
"The sector is on a precipice, the contribution to GDP is stuck between 1,8% and 2,1%," Diteko said.