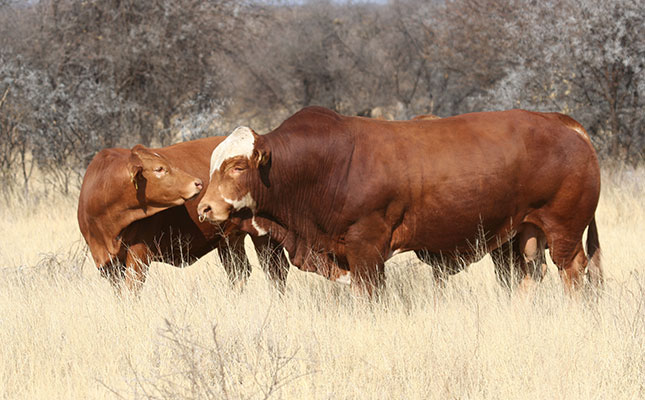 The rising inflation rate in Namibia can partly be ascribed to the unprecedented spike in the price of agricultural inputs this year. This was according to Bertha Ijambo, agricultural economist at the Namibia Agricultural Union.
The country recorded a 3,6% annual inflation rate for October 2021, up from 2,3% recorded in October 2020. The rate of inflation was expected to rise further in the fourth quarter of this year, due to increases in fuel prices, among other costs.
READ Livestock basics: Planning and implementing a breeding season
Ijambo told Farmer's Weekly that the prices of certain agricultural inputs had increased by almost 50% over the past year. The price of urea, for example, increased by 48% from R6,80/kg in September 2020 to R10,10/kg in September 2021, while phosphate increased 45% from R10,10/kg to R14,60/kg during the same period.
"Given the fact that these two products form an integral part of animal feed, it makes sense that the inflation shot up as much. Because the Namibian dollar is linked to the South African rand, we are extremely vulnerable to international price movements and a weakening rand.
"While agricultural input prices are extremely high worldwide, our situation is made worse by the fact that a large majority of our inputs are imported from South Africa [and subject to] exorbitant transport costs," she explained.
Similarly, animal medicine costs increased 11%, maintenance costs as well as fixed improvements increased 10%, and feed and supplements increased 7% in the third quarter of 2021.
READ Afrikaner cattle thrive in Namibia's arid regions
Meanwhile, beef cattle prices in Namibia increased 18,68% in the third quarter to an average of R55,98/kg for mature animals, and R38,20/kg for weaners.
Sheep prices increased 21,19% to an average of average of R66,78/kg for all grades.
"When looking at the variability of the different production systems per hectare, cow and weaner calf production is still the most profitable at a turnover of R37,13/ha.
"The weaner ox production system has improved, but is still at a negative of
-R25,87/ha. Sheep farming [on the other hand] is doing very well with an [average] turnover of R40,93/ha," Ijambo added.