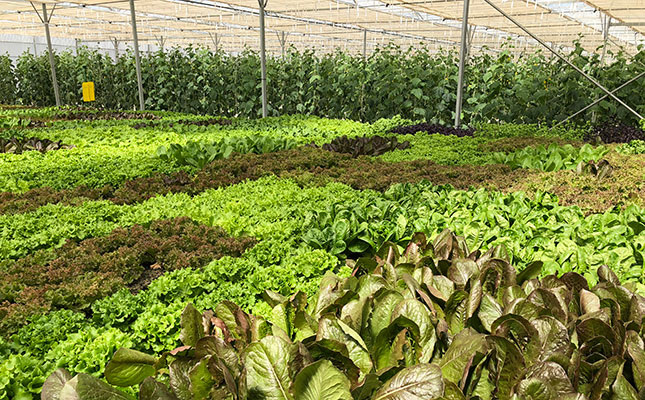 COVID-19's arrival in Africa has exacerbated pre-existing major challenges to the continent's food production and nutrition security.
These include droughts, floods, extreme temperatures, outbreaks of crop and livestock pests and diseases, and generally low economic growth.
READ Fresh herb demand falters as COVID-19 shuts restaurants
This was according to the Minister of Agriculture, Land Reform and Rural Development, Thoko Didiza, during her presentation to the recent joint virtual meeting of African ministers responsible for agriculture, trade and finance. The meeting was hosted by the African Union Commission (AUC).
"The advent of COVID-19 has […] created a perfect storm, which requires meticulous attention to detail in addressing its impact on food security and nutrition. We should, while dealing with the immediate challenges visited upon us by COVID-19, also appreciate the window of opportunity that COVID-19 has provided for us to reimagine, reset and reposition our agriculture post this disaster," Didiza said.
The Minister of Trade, Industry and Competition, Ebrahim Patel, also participated in the meeting, calling on greater efforts towards building economic resilience across the continent from Africa's leaders.
READ Game reserve turns to meat sales amid COVID-19 tourism ban
This included investing in Africa's agricultural and industrial capabilities, and in trade and supply chains between its countries.
"African countries are learning the hard lesson that we cannot simply remain exporters of raw materials and importers of medical supplies and food products. Our continent imported US$66 billion [approximately R1,14 trillion] [of] agricultural products in 2019 [… and …] runs an agricultural trade deficit with the rest of the world of some US$22 billion [R380 billion]," Patel said.
According to the Organisation for Economic Co-operation and Development and the Food and Agriculture Organization of the United Nations' report, 'Agricultural Outlook 2020-2029', sub-Saharan Africa's trade deficit in major food items was anticipated to widen over the next 10 years.
Evaluated at constant (2004/2006) global reference prices, the deficit was anticipated to grow from about US$18 billion (R298 billion) to US$31 billion (R514 billion) by 2029, the report said.
This was a result of the fact that import volumes of cereals, meat, sugar and oils were rising, and apart from sugar, imports to the region of nearly all main commodities were growing at a faster rate than the production or exports.
Some of the interventions Didiza suggested, to help address the threats to Africa's food and nutrition security included accurately assessing COVID-19's impact on food and nutrition security, livelihoods and food systems in the African Union's member states; meeting the immediate food needs of the continent's vulnerable populations; helping Africa's smallholder farmers increase their productivity and market access; and establishing adequate emergency strategic food reserves and storage facilities.