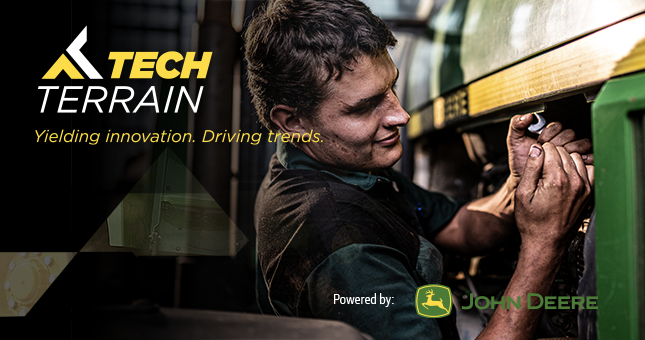 Like the rest of Africa, South Africa is highly dependent on imported inputs in its agricultural sector. With the volatility of exchange rates, the entire sector is exposed, and it complicates long term planning.
This week on Tech Terrain, Tony Ndoro talks to Dawie Maree, Head of Communication & Marketing at FNB Agri-Business; Nico Groenewald, Head of Agri-Business, Standard Bank; as well as Linda van der Merwe, Marketing Lead at Corteva Africa for the Middle East.
They take a deep dive into the issues and impacts of importing and how it affects the agricultural industry.
John Deere is back in the studio to discuss the importance of quality parts in machinery, and its availability when needed.
Visit techterrain.co.za to get access to all the content plus bonus material. New episodes exploring new and relevant themes will be released every Thursday at 16:00pm.
Powered by John Deere, in collaboration with Farmer's Weekly and Brand Republic.