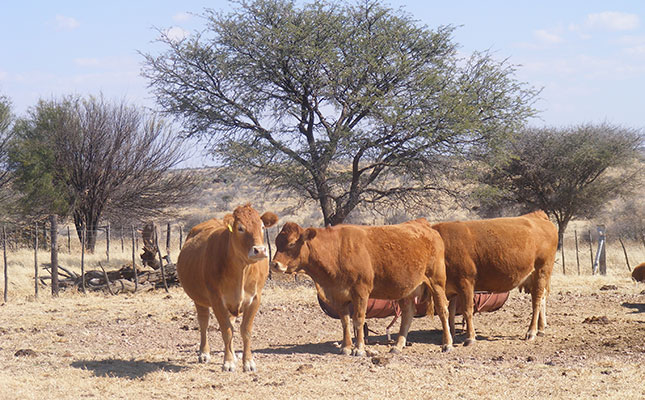 A widespread outbreak of foot-and-mouth disease (FMD) in Namibia could potentially wipe out the entire livestock production industry in that country.
Therefore, the condition of Namibia's veterinary cordon fence was a serious cause for concern.
READ The basics of foot-and-mouth disease
Following outbreaks of the disease in Kavango East and Kavango West in October, Thinus Pretorius, chairperson of the Namibian Livestock Producers' Organisation (LPO), told Farmer's Weekly that the proper management and upkeep of the fence in the north of the country was extremely critical.
He said the fence divided the country into a veterinary buffer zone and a veterinary surveillance zone.
It started at Palgrave Point on the west coast of Namibia and ran in a generally eastern direction to a point on the common border between Namibia and Botswana at a 20˚ latitude.
"This effectively cordons off Angola and the areas of Botswana where the disease is endemic. No cloven-hoofed livestock are under any circumstances allowed to move southwards through the veterinary cordon fence to prevent the spread of diseases such as FMD and lung sickness [contagious bovine pleuropneumonia]," he explained.
READ Onderstepoort vaccines target emerging and global markets
At an emergency meeting held earlier this month, the Namibian Meat Board requested the LPO to take responsibility for the repair of the fence following the outbreaks in Kavango.
The board and the government provided the materials, while producers were requested to supply time and labour.
The Grootfontein-Tsumeb-Otavi Regional Agricultural Union immediately started with the repair work.
"We are nevertheless concerned about the general upkeep of the fence and the management thereof. The poor management of the control checkpoints is especially worrying. It is virtually inevitable that the maintenance of the fence will have to be taken over by the private sector and the country's livestock production sector in particular," said Pretorius.
He added that the last outbreak of the disease in the disease-free area south of the fence occurred in 1964. Since then the country had built up an animal health status that exceeded any other African country by far.
Should this health status be compromised by outbreaks of FMD, Namibia stood to immediately lose its red meat export markets, including exports to Scandinavian countries, the US and China, as well as the export of beef weaners to South Africa.