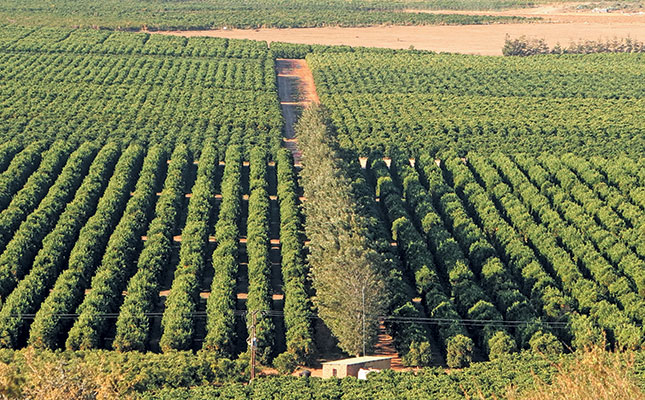 The Department of Agriculture, Land Reform and Rural Development's (agriculture department) 2022/23 budget is balanced and places emphasis on the importance of commercial agriculture, according to Christo van der Rheede, executive director of Agri SA.
He told Farmer's Weekly that the special focus placed on the exporting of agricultural commodities in the budget was very welcome. Minister Thoko Didiza delivered the address to Parliament on Thursday, 12 May.
The department's total budget for the coming year was increased by R400 million from R16,9 billion in 2021/22 to R17,3 billion in 2022/23.
Wandile Sihlobo, chief economist at Agbiz, said it was interesting to note that the department had transferred R400 million of the R1 billion committed to grant funding to the Agri-Industrial Fund as per a memorandum of agreement with the Industrial Development Corporation (IDC).
"Agricultural finance is key to boosting inclusion and bringing a new crop of black farmers into the commercial scale. However, these funds are rather limited if you want to make a major difference [with regard to] inclusive growth."
Sihlobo said the budget address gave the agriculture sector insight into the department's policy focus and the areas that would likely receive a sizable portion of the allocation.
"To this end, the speech focused on climate resilience, agricultural finance, biosecurity, locust outbreaks, the hemp industry, and market access."
Didiza praised the sector's buoyancy in recent years: "The employment figures in the sector were at 868 000 in the fourth quarter of 2021, reflecting stability over the past few years.
"Most agricultural subsectors in South Africa are emerging from one of the best years for the agricultural sector: the 2020/21 season. Grains, oilseeds and some fruit such as citrus saw bumper harvests, which boosted export earnings and improved farm income."
However, Didiza expressed concern that the economic growth the agriculture sector experienced in recent years and the relative stability in employment were in danger of being eroded due to factors that were affecting global agricultural trade, such as the Russia-Ukraine conflict.
The escalation in food, animal feed and fertiliser prices were other concerning factors, she said.
According to Didiza, a sector task team, led by the National Agricultural Marketing Council, was constantly monitoring the environment and providing periodic reports on this unfolding situation.