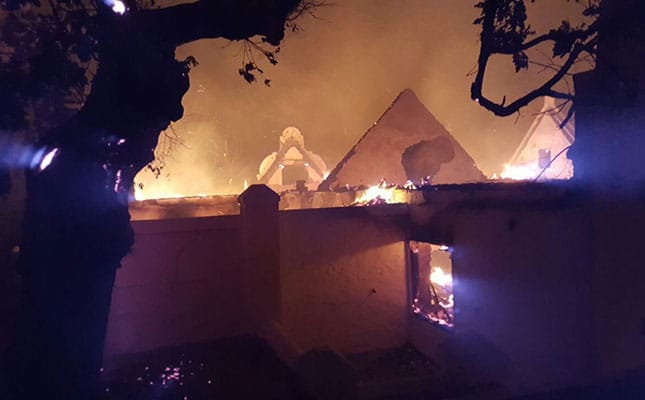 The latest fire began at about 11.30pm on Monday, 9 January. With 70 km/h winds behind it, it burnt about 250ha.
"It's still being fought, but conditions are much calmer now," said Drakenstein Farm Watch (DFW) secretary Tessa van Leeuwen Boomkamp.
The fire necessitated the urgent relocation of 50 to 60 horses and many other animals. Two guest houses, a number of farm worker accommodations and orchards, vineyards (Druk-My-Niet Wine Estate) and forestry plantations were damaged.
Reports that five people had succumbed to the fire were subsequently proven incorrect.
READ Wildfire on the Helderberg Mountain contained
"The drought and lack of water have contributed to the problem fires," said Van Leeuwen Boomkamp.
"What's making the situation worse is that some of these fires disappear underground to smoulder there, and then they emerge above ground again. And firefighting aircraft and equipment are having to use already scarce water resources in farm dams. This is going to create a problem in a few months."
DFW, which helped fight all of the fires in the municipality, said that while indications were that the fires were being deliberately set, the motives were not yet clear.